Wrap up London
175. Elizabeth Grier-Menager

A Londoner has created a campaign to collect over 42,000 donated coats to help homeless people keep warm during the cold winter months.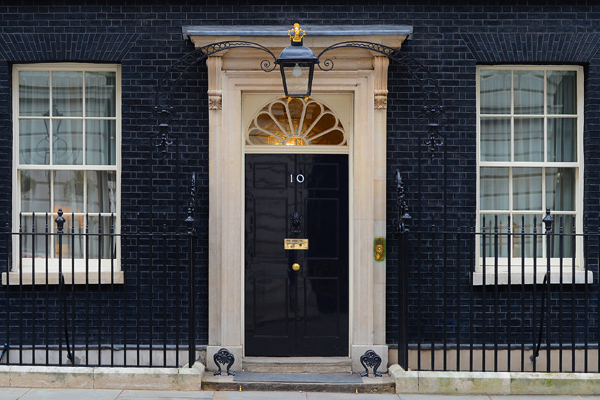 Elizabeth Grier-Menager, 37, was inspired to create the 'Wrap Up London' campaign after she volunteered with a similar not-for-profit whilst living in New York. Since launching the campaign in 2011, Elizabeth has taken it from strength to strength. An impressive 2,800 coats were collected in the first year and an extraordinary 14,500 coats so far this year.
Thanks to Elizabeth and her team of volunteers, 166 shelters and refuges across the capital will be able to provide warmth and comfort to those in need during the cold winter months.
"Wrap Up London' asks Londoners to donate their unwanted winter coats and jackets at designated spots including Underground stations and Safestore warehouses throughout October and November. Elizabeth and her volunteers then send the coats on to refuge centres and shelters up and down the capital where they are given to homeless people, victims of domestic violence, refugees, the elderly and children.
Elizabeth left the finance industry to set up the 'Hands On London' charity in 2010, an organisation dedicated to community based volunteering. The charity's mission is to equip, motivate and inspire people to take action that changes the world.
The charity now has over 4,000 people registered as volunteers working throughout London.
Prime Minister David Cameron said:
"Elizabeth's 'Wrap Up London' initiative makes it easy for Londoners to donate their unwanted warm coats to those in need during the winter. Since she launched the campaign, Elizabeth has overseen the collection of thousands and thousands of winter coats, ensuring dignity and warmth to those who need it most. I'm pleased to name Elizabeth the UK's 175th Point of Light."
Elizabeth said:
"I am honoured to receive this award and am thrilled that our efforts have been recognised by the Prime Minister. "Giving the gift of warmth over the Christmas season is incredibly rewarding, especially when the impact is so direct. "For someone at a women's refuge in Brixton, for example, it meant the difference between going to an interview with warmth and dignity, and not going at all. And for 35 homeless people at the Hackney Road Project, having a winter coat was one less thing to worry about during what was a bitterly cold winter."
Local MP, Virendra Sharma, said:
"I feel proud of my constituent, Elizabeth Grier, for her outstanding contribution to the society and she deserves this award for all her efforts. "The Wrap Up London" campaign has been a huge success, helping so many people to face the winter, and I'm sure that the "Hands of London Charity" will continue the good work. "I hope that more people get motivated by Elizabeth and take the initiative to make such changes and help the less fortunate. She is the perfect example of a good citizen and an inspiration for all of us. I wish her all the best for her future endeavours and to keep it up."