The Inspiration Federation
6. Danny Glavin

A 27 year old Portsmouth teacher who set up an educational programme in honour of his childhood friend who died serving our country in Afghanistan.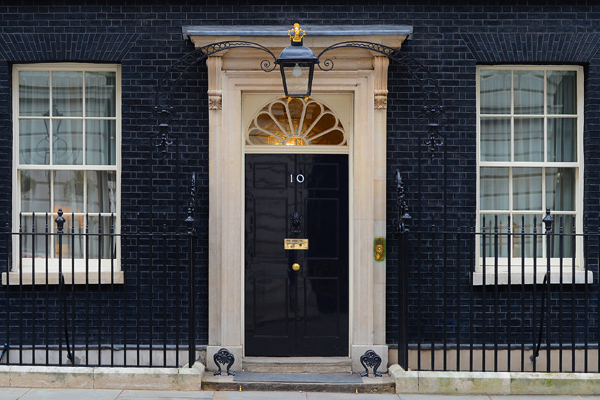 Danny Glavin set up a schools programme to celebrate local heroes after his friend Royal Marine Richard Hollington became the 300th UK casualty in Afghanistan.
After inventing National Heroes Day in 2011 – a day where people in the UK can celebrate their personal Heroes and also raise money for charity – Danny  founded 'The Inspiration Federation" – an educational charity which champions inspirational citizens and also raises money to support those injured during their active service to the public both in the Armed Forces and Emergency Services.
As a teacher Danny observed that many children idolise 'celebrities' and people from 'reality' TV programmes. After the loss of his childhood friend, Danny wanted to teach young people about the country's real heroes and champion the truly inspirational people within local communities. To inspire young people he set up the Heroes Day educational programme designed for teachers to run in schools which so far has been rolled out across 120 schools and benefitted 38,000 children.
It gives young people the chance to learn about, and honour the true heroes of the past and present and demonstrates the key differences between heroism and celebrity. The schools encourage their pupils to pay a donation and honour their heroes by coming to school for a day dressed as their own personal hero instead of school uniform.  To date, Danny's charitable work has raised over £1m.
Speaking about Danny's efforts Prime Minister David Cameron said:
"Our first daily Point of Light is Danny Glavin. He knows what it means to be a hero. His childhood friend, Royal Marine Richard Hollington, gave his life serving our country in Afghanistan. But because of Danny, the legacy of his friend – and the legacy of all our incredible service men and women – lives on through our young people. Danny is a hero among heroes."
Danny Glavin said:
"I feel honoured to be awarded a Point of Light Award from the Prime Minister. Although working with young people, championing inspirational citizens and raising money for charity are the reasons why I devote so much of my time to charitable work, getting recognition in this way encourages me to continue to make the Heroes Days programme and The Inspiration Federation an educational and fund-raising success".
Mark Hoban, Member of Parliament for Fareham:
"I first met Danny at a Heroes Day event in Fareham and I was immediately struck by his drive and commitment. In honouring the memory of his childhood friend, he wanted children to focus on the values of local heroes, whilst raising money for charity. He has stuck to this idea through thick and thin and has made many personal sacrifices. I am delighted that his work has been recognised by this award." 
Mike Bainbridge, Head Teacher at Titchfield Primary School who have taken part in Danny's initiative said:
"Our school vision is to 'Value, Inspire, Challenge and Support' and holding a Heroes day has reflected these core principles wonderfully! Having a Heroes Day at our school has helped broaden the definition of what it is to be a hero and doesn't feel like an addition to the curriculum, but more of an enrichment.
"Pupils have the chance to learn about the inspirational ordinary people who have done extraordinary things on both a global scale as well as in our own community. Their understanding of what a makes a hero and an inspiration has been broadened as a result of this super educational fund-raising initiative. Holding this annually brings our whole school community together!"