Supporting male breast cancer survivors
7. Terry Bird

Terry Bird, 78, from Erewash, Derbyshire survived male breast cancer and now dedicates his time to supporting thousands of breast cancer patients.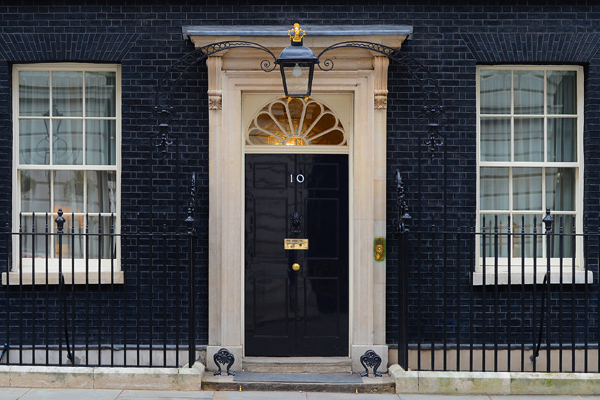 Terry, who has survived male breast cancer and two heart bypass operations, was so motivated by his own journey to recovery that he wanted to put his experience to use to help others. His breast cancer resulted in an operation to remove part of his breast and he underwent radio and chemotherapy. Even before his breast cancer treatment was complete, he was keen to get back helping others. He now volunteers at the unit in Royal Derby Hospital, where he talks to other men and women going through the same experience.
Because of his first-hand experience with male breast cancer Terry has helped both men and women feel that there is hope and life after breast cancer and he has been an inspiration to them to get on with their lives and remain optimistic.
He is not afraid or embarrassed to share his own experiences to help others and, whilst helping run the tea bar, he is always happy to chat to patients about what he has been through and how he coped. His experiences as a male breast cancer sufferer have helped many other men come to terms with an illness that is usually associated with women. He has spent the last 20 years giving up much of his free time to support thousands of cancer patients and people with heart problems across Derbyshire. The hospital says he is a true inspiration to patients.
In addition to working directly with hospitals, Terry has been involved in fundraising for cancer research. In 2009 aged 73 he participated in his local Relay for Life walk which involves people in teams walking a circuit in turn non-stop over 24 hours. Terry never stops looking for ways to help people and has made a real difference to many people's lives.
Prime Minister David Cameron said:
"Many men don't know they can even get breast cancer and those who are diagnosed with it can be left feeling isolated and alone. Terry's own battle with breast cancer, his courage in speaking out and his extraordinary kindness in his support of others has given new hope to both men and women suffering from this terrible disease. I am delighted to recognise his service by making him a Point of Light."
Terry Bird said:
"I feel honoured and privileged to receive this award. My heartfelt thanks to all the people involved. I don't think about the work I do as a chore, I just get on with it – it's been as beneficial to me as a person as it has to the people I have helped. When I was made redundant all those years ago volunteering became my lifeline – it gave me back my sense of worth.
"I will continue to be a volunteer for as long as I can, as people with breast cancer need all the support that I and others can give them. I love helping others and I don't know where I would be without the NHS – I've seen them do some really wonderful things and they have saved my life."
Member of Parliament for Erewash, Jessica Lee said:
"I would like to congratulate Terry on this well-deserved award; he is an inspiration to us all. Thanks to Terry's strength and initiative he is giving support and help to many others at a difficult time. I wish him well for the future."