Norwood hero
156. Douglas Silas

An inspirational fundraiser has raised over a hundred thousand pounds for charity.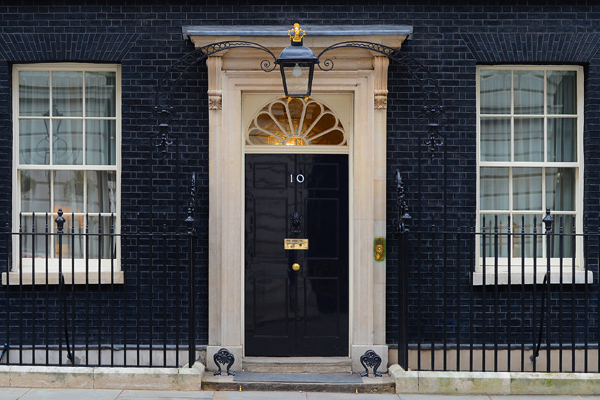 Douglas Silas, a solicitor from Finchley, north London, was diagnosed with Cerebellar Ataxia, a rare and progressive neurological condition 11 years ago. Despite now being confined to a wheelchair, over the past three years Douglas and his team have helped to raise over £125,000 for Norwood, a leading Jewish charity supporting vulnerable children, families and adults with learning disabilities and autism. Thanks to Douglas, Norwood has been able to create a music garden for children with autism and sensory impairments and provide equipment for a respite centre for children with disabilities in Hendon, North West London.
At just 37 years old, Douglas was told that he had to face the prospect of a life in a wheelchair and the knowledge that there was no treatment or cure for his condition which affects his balance, coordination, speech and eyesight. However Douglas, who, as one of the UK's leading disability lawyers has dedicated his life to helping children with special educational needs, knew there was more he could do and, with the support of his friends, started to raise money for Norwood.
Douglas has spent the last three years fundraising by cycling thousands of miles using a specially adapted bike. Challenges have included conquering the difficult coast-to-coast route across Sri Lanka and bike rides in Madagascar and Israel. Douglas has achieved these feats of endurance with the help of a dedicated support team, including his friend Paul Tuhrim who cycles in tandem with Douglas during the challenges and Stephen Harrison. Thanks to the money raised by Douglas, hundreds of children in London and the South East with learning disabilities and complex health needs have benefited, through Norwood's play schemes, sports and leisure programmes and family support. A music garden which helps children with autism and profound disabilities enjoy new colours, sound and textures was also partly funded by Douglas' contributions.
Prime Minister David Cameron said:
"Douglas has overcome considerable personal challenges to achieve incredible feats of physical and mental endurance. As a direct result of his fundraising Norwood has been able to create a music garden for children with autism and provide essential equipment for a respite centre for children with disabilities. I'm pleased to present Douglas with this Point of Light award."
Douglas said:
"It's a privilege to receive this prestigious award from the Prime Minister. I'm glad that I am able to put my passion for cycling to good use and in the process raise money for Norwood, a charity close to my heart that helps hundreds of children in my local area. I would not have received this honour but for Stephen Harrison and Paul Tuhrim's friendship and commitment."
Elaine Kerr, Chief Executive at Norwood said:
"We're delighted Douglas has been chosen as a worthy recipient of this award and honoured that he has focussed his endeavours in aid of Norwood. Not only has the money raised by 'team Douglas' helped so many – he shows just what can be achieved when, as he says – you 'see the ability, not the disability'. "Many of the people we support face enormous challenges in life – and for them, Douglas is a true hero. What Douglas does is inspiring – and proof of how far you can get with determination, passion and courage."
Mike Freer, Douglas's local MP said:
"Douglas has shown what can be achieved through sheer grit and determination by undertaking some simply astonishing expeditions. Norwood are a fantastic organisation who as a result of Douglas' efforts, will be able to go even further in providing the highest standards of support to children and adults with learning difficulties"