Make your mark
155. Shay Miah

A teenager dramatically increased the number of young people engaging in politics in Hartlepool.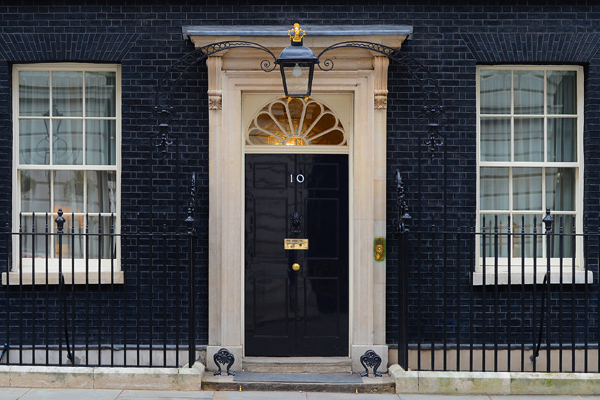 Shay Miah, an 18 year old student studying A-Levels at Hartlepool Sixth Form College, got an incredible 79 per cent of 11-18 year olds in Hartlepool voting in the UK Youth Parliament's Make Your Mark ballot.
Through his efforts, Shay involved proportionally more young people in Make Your Mark than adults voting in Hartlepool at the last General Election and put Hartlepool at the top of the table with the highest turnout for the youth campaign.
He volunteers as a Member of Youth Parliament for Hartlepool and on November 14th joined other members in the House of Commons for a special Youth Parliament debate of the issues young people across the UK voted for in the ballot. The debates were chaired by Speaker John Bercow and Shay was presented with his award by Minister for Civil Society Rob Wilson.
In his role as Member for Youth Parliament, Shay was heavily involved in the Make your Mark ballot. The campaign started in August when young people between the ages of 11 and 18 across the UK were given the opportunity to vote on five issues that matter most to them. The Youth Parliament will choose one of the topics as it's main campaign for the year ahead at the end of today's debates.
Shay was determined that the voices of Hartlepool's young people will be heard in Youth Parliament, and spent two months knocking on doors, calling people and emailing his friends to raise awareness for Make Your Mark, attracting a total of 7591 votes. He also created a coalition of supporters including the local council, schools, youth groups, teachers, the local MP and the young people themselves. As a result, Hartlepool had the highest turn out of young people voting for the topics to be debated at the Youth Parliament in the UK and Shay is credited with the area's revived interest in politics.
Prime Minister David Cameron said:
"Shay is a brilliant example of a young man who has used his talents to encourage other young people to get engaged in democracy and politics. His enthusiasm has created a real buzz amongst young people in Hartlepool with an incredible 79% voting in the Youth Parliament's Make Your Mark ballot. I'm delighted to make Shay the UK's 155th Point of Light."
Shay said:
"I am the most proudest person ever, to receive an award from the PM is an Honour. For 4 years I have been representing young people locally and to receive this award is the biggest achievement of my life. I couldn't have done it with the support from my College and Hartlepool Participation Team, their support has helped me achieve to get 7591 young people's voices heard nationally. I thank all of the schools in my local area who have supported Make Your Mark and gave young people a chance to get their voices heard. But most importantly I thank the Young People, it is for them that Hartlepool became number One in the country. It is for them I received this award but this award is not just for me but for the young people of Hartlepool because they are whole heartedly the really winners of Make Your Mark!"
Iain Wright, Shay's local MP said:
'It's incredible and positive news that, thanks to Shay's magnificent efforts, Hartlepool had the highest turnout of young people voting for topics to be debated in the Youth Parliament. Politics matters to young people and I'm very proud of Shay's determination to ensure that the voices of Hartlepool's young people are being heard in the Youth Parliament. It is right that he is being recognised for that hard work and dedication by the Prime Minister.'