Japan Jamboree leader
298. Callum Farquhar

A Scout Leader from Fife, who has dedicated 25 years to building links with Scout groups in Japan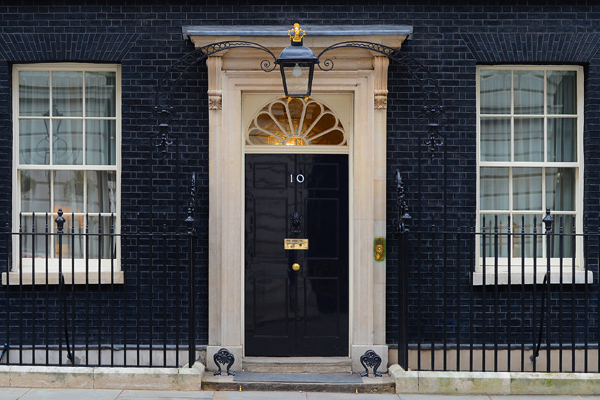 Callum first visited Japan in 1987 and became instantly fascinated with the culture. Since then he has used his role as an Explorer Scout Leader to enable hundreds of young people to visit the country and build links with Japanese Scout groups.
This year, Callum will be helping thousands of young people from the UK as he will be co-ordinating part of the 23rd World Scout Jamboree in Japan. The UK contingent of over 4,000 young people and adults will be the largest group of UK citizens to visit the country since the 1940s. Callum is using his vast experience and contacts throughout Japan to organise homestay accommodation for all of them.
World Scout Jamborees are held every four years and see around 40,000 Scouts from all over the world come together to learn from each other and celebrate the global network. As well as leading cultural exchange trips, Callum led efforts to raise £10,000 in Scotland to help support Scout groups in the coastal villages of Iwate Prefecture following the tsunami in Japan in 2011.  
After his first visit to Japan on a Government-funded youth workers exchange programme, Callum became captivated with the mix of history, tradition and cutting edge modernity. Now he takes groups of Scouts across the world to see it for themselves and learn from the Japanese traditions. In total, Callum has led eight cultural exchanges with over 500 young people travelling to Japan. During their stay they spend time with local Scout groups and stay with the families to give them first hand experience of the traditions, differences and similarities of the two cultures.  Callum was awarded the Silver Cuckoo, the highest award in Japanese Scouting, for his commitment to hosting groups of Japanese Scouts in Scotland for over 20 years.    
Callum's commitment to building links with Japan isn't just through Scouting. He is also the Treasurer of the Japan Society for Scotland. The group is dedicated to improving relations and business with Japan. It organises lectures and runs scholarships for university students to send them to Japan and help improve their language skills.
Prime Minister David Cameron said:
"Callum has shown incredible dedication to the scouting movement and to promoting strong cultural relations between Scouts in the UK and Japan. The money he raised following the devastating tsunami that hit Japan helped to give back an important piece of childhood to those scouts whose headquarters were rebuilt. Adult volunteers like Callum are doing so much to enable over 3,000 UK Scouts to attend the World Scout Jamboree in Japan. And I am delighted to recognise Callum's service by making him a Point of Light."
Callum Farquhar said:
"I am absolutely delighted to be receiving this award. There are a huge number of people in Scouting who give up a lot of their own time to make these trips a reality for our young people. It's a huge honour for me and for them to have our work recognised in this way. I have been involved in volunteering for many  years. I really enjoy the experiences myself but the best part is seeing how much our young people enjoy it and what a difference it makes to them."  
Local MP for Dunfermline & West Fife, Douglas Chapman, said:  
"I know Callum from his extensive work with local Scout groups and his outstanding contribution to forging international links with Scouts from around the world, particularly his commitment to his work for Scouts in Japan following the tsunami in 2011. "Through his work, Callum has inspired many young Scots to make friends across the world and think and act globally. I cannot think of a more deserving recipient of this award and I hope that Callum's recognition also inspires our leaders of the future to support the next generation of young people."