Fire safety campaigner
210. Lynn Ford

A care home assistant from Stockton-on-Tees who has educated hundreds of people about fire safety and campaigned to phase out old fashioned chip pans following the death of her son.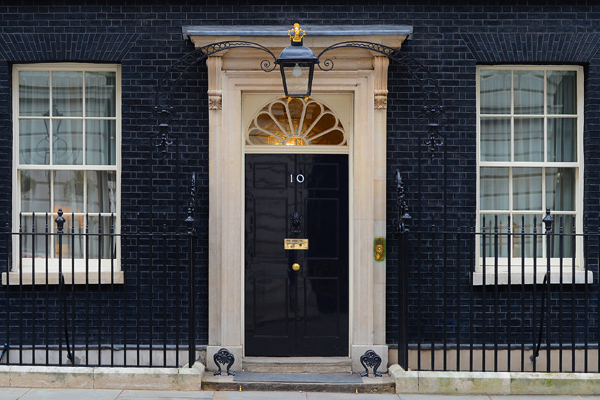 Lynn Ford tragically lost her 22-year-old son in a chip pan fire in 2005. She felt strongly that no mother should go through what she went through and has since volunteered hundreds of hours with the Cleveland Fire Support Network to share her experiences and educate the local community in fire safety and has also raised over £10,000 for the Cleveland Fire Brigade.
Lynn has volunteered for the Cleveland Fire Support Network for over six years, and became a trustee of the board two years ago. The network works for the community doing home safety visits, PAT testing and installing Sensory Loss alarms to assist those living with disabilities.
Using her compassion and understanding, Lynn visits families affected by fire and befriends those in need of support. Also working directly with the Fire Brigade, Lynn has tirelessly campaigned to have old-fashioned chip pans removed from the shelves of British retailers. Some of the money raised through sales of a poetry book she wrote following her son's death, has been used to buy deep fryers for people who wish to trade in their old chip pan, and provide emotional and practical assistance to those affected by fire. Lynn has also helped with the 'wish list' initiative, a gift back to families of something they have lost or need support with since the fire.
Prime Minister David Cameron said:
"Lynn has used her compassion and personal experience to help others through difficult and often devastating times. Her important work raising awareness of fire safety and visiting people in their own homes is incredibly touching, and fully deserving of her Point of Light award today."
Lynn said:
"I feel very honoured and privileged to accept the Point of Light Award from Mr David Cameron our Prime Minister, I am a volunteer and trustee for the Cleveland Fire Support Network who do a wonderful job to help and support the people in our community. I became involved after the tragic loss of my son Andrew in a chip pan fire; since then I have tried to make people aware of the dangers around our homes, especially leaving cooking unattended. It is still very hard to come to terms with the loss of a child and I have down days when I miss him so much, but if something good and positive can be learnt from what happened to Andrew then his life was not in vain."
Lynn's Local MP, Alex Cunningham, said:
"Lynn has shown tremendous strength and compassion for the welfare of others in the face of the most difficult of family circumstances, the loss of her son. It is work like hers to help others learn from her own personal tragedy that will doubtless save lives. I am delighted she has been recognised with a Point of Light Award – and I am sure it will help highlight her work to even more people."
Heather Whyman, Chief Executive Officer, Cleveland Fire Support Network said: 
"As a Charity working alongside the Fire Brigade it is an expectation that we will be involved and offer support to people in our community affected by domestic house fires, several years ago I was introduced to a wonderful, inspirational lady who had tragically lost her 22 year old son in a chip pan fire. Lynn and I have cried together, comforted each other and supported many other families and individuals affected by fire throughout the years and with support will continue to."