Cornwall flood volunteer
209. Charles Richards

A petrol station owner who set up a community flood group to help support his local community in Cornwall and establish a training programme for volunteers.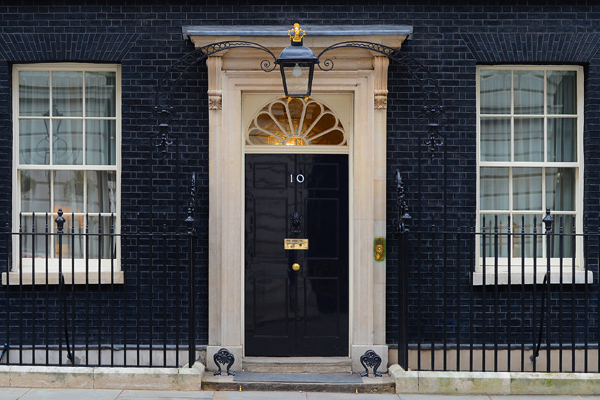 After witnessing severe flooding in his community of St Blazey in November 2010, Charles Richards, 43, was inspired to take action to support those living locally. Working closely with Cornwall Council and the Environment Agency and overwhelmed by enthusiasm from the community, he established the Par and St Blazey Community Flood Group. Charles coordinates a network of volunteer flood wardens who provide support to the community before, during and after flooding and bad weather.
In November 2010 mid-Cornwall was hit by widespread flooding with more than 300 properties affected within 15 communities. Following the floods Charles wanted to make sure that there was greater awareness and preparedness of potential flooding within his community and throughout the county. In 2011, working with Cornwall Council and the Environment Agency, Charles helped to establish multi-agency Flood Recovery Groups which brought the local authorities and communities together to respond to the floods and become better prepared for future events.
Through the Flood Recovery Groups more than £2.3 million of investment has been directed to improve flood resilience and defences within local communities. Building upon the success of these groups, Charles again worked with Cornwall Council and the Environment Agency to establish the Cornwall Community Flood Forum. It secured funding from the Big Lottery Fund and the Department for Environment, Food & Rural Affairs (Defra) to develop and trial innovative projects to promote community resilience within Cornwall.
Using Lottery funding and supported by members of the Devon, Cornwall and Isles of Scilly Local Resilience Forum, Charles developed a Community Toolkit which provides practical guidance for communities, and established a modular training programme which sets out to enhance the skills of volunteers and promote safety during a flood. In the last 12 months volunteer flood wardens within Cornwall, Devon and Somerset have taken part in the training, helping them to support their own communities.
Through his persistence and determination Charles has helped to maintain a focus on flooding and the need to become better prepared. His work has featured in numerous studies covering community resilience, volunteering, civil engineering, emergency management and the use of social media. Charles has also worked with the Cabinet Office Civil Contingencies Secretariat to share his experiences and lessons learnt with others throughout the country.
Prime Minister David Cameron said:
"Often during flood crises, early warning can be the best defence. Charles's tireless work and dedication has brought a community together so that they can better tackle extreme flood conditions when it happens. By bringing people together in the spirit of cooperation and volunteering, Charles has strengthened his community and made it more resilient against the elements."
Charles Richards said:
"I am both delighted and humbled to receive this award. This has really been a team effort every step of the way. There are many excellent examples of communities in Cornwall pulling together to support those affected by flooding and this award really reflects the work of everyone involved."