Champion Carer
67. Frank Blades

Frank Blades is a Carers Champion with the charity Carers Partnership and spends hours of his free time raising the profile of what unpaid carers do and the difficulties they face in their role.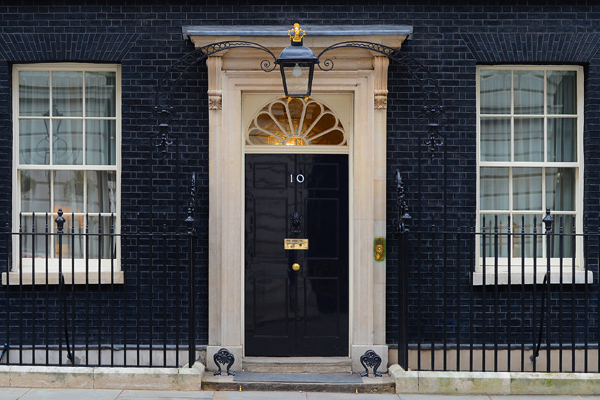 Frank was inspired to raise awareness of the role of volunteer carers after becoming a carer for his wife.  When Frank's wife was discharged from hospital a number of years ago, he felt they were sent home without adequate support or advice.  Frank felt strongly that this was a problem that should and could be fixed.
Understanding the impact and challenge of becoming a carer overnight, Frank began attending a carers training group, which supports carers to access training and employment opportunities. He attended speaking engagements and wrote about issues carers face. Frank is also an active member of the Dementia Working Group which specialises in support for carers of dementia sufferers and is particularly passionate about raising awareness of this group, as they are often 'hidden carers'..  
As a result of his volunteer work Frank soon built up working relationships with senior members of local hospitals. The persistence and hard work he has shown whilst being a Carers Champion has resulted in the recent introduction of a new Carers Policy across all the Lincolnshire Healthcare Trust hospitals.  Even though Frank's own health has presented challenges, his passion remains and he still volunteers whenever he can.
Prime Minister David Cameron said:
"Frank's determination to help fellow carers is remarkable. The fact he used his own experience to improve the lives of carers in his community is particularly impressive. In a difficult time in his own life, Frank thought about how he could change things for the better for others. I'm delighted to recognise Frank's service by making him a Point of Light today."
Frank said:
"I worked for 10 years in trying to make discharges for carers right. And now my dream has come true that they can no longer be discharged without adequate care and support. I am shocked and delighted to win this award."
MP John Hayes said:
"I know Frank Blades' work has made an immense difference both to his family and for carers more generally. His dedication to his wife and his advocacy of the importance of carers richly deserves this recognition. He has my admiration and support."
Jennie Negus, Deputy Chief Nurse at United Lincolnshire Hospitals NHS Trust said
"I am delighted for Frank; this reward is thoroughly deserved and his work and commitment to the needs of Carers has made a huge difference to people's lives. At ULHT thanks to Franks inspiration we champion the carer as an expert partner in care and carers are seen as integral to the care pathway. Well done Frank!'"

Cllr Patricia Bradwell, executive member for adult care at Lincolnshire County Council, said:
"Frank Blades is an inspiring and dedicated man, utterly committed to improving the experience of carers.  He cared for his wife for some time and, as a result of his experiences of feeling invisible as a carer, has worked tirelessly with a number of other Lincolnshire carers to ensure that others are recognised and get the information, help and support they need.  
"Encouraged and supported by the Lincolnshire Carers Partnership, Frank and his fellow carers came up with a design for 'Carer-friendly GP surgeries'. This includes easy, low-cost ideas such as carers information on a notice board, GPs referring carers to carers support and a carers champion in every practice.  Lincolnshire has worked with GP surgeries since 2010 to make every practice carer-friendly and over half are now working towards this."