Bumble Bee Barbarians
160. Anthony Brooke

A lifelong rugby fan from Bradford set up the first rugby club in Britain to offer people with disabilities the chance to play the sport they love.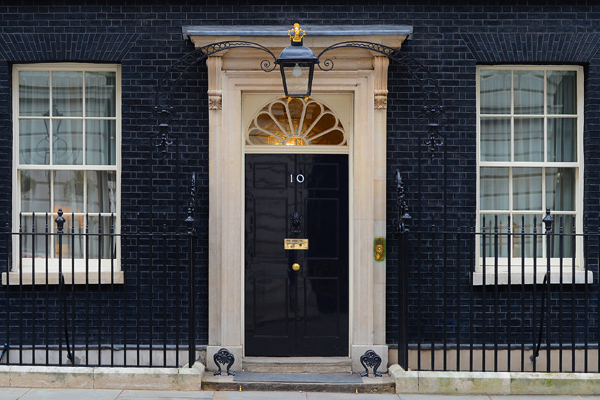 Anthony Brooke was born with Cerebral Palsy, which affects his movement. As a rugby fanatic he had always wanted to play the sport, but on approaching clubs was offered the position of water boy or encouraged to play tag rugby with other players with disabilities.
Anthony was determined that disabled and able-bodied players should play together in full contact rugby. Anthony began advertising for players in his local college and in 2009 with support from The Rugby Football Union and the Bradford and Bingley Rugby Football Club, Anthony set up Bumble Bee Barbarians RUFC, Britain's first mixed ability team.
With Anthony at the helm, the aim of the Bumble Bees Barbarians, also known as 'The Bumbles', is to build the players' confidence, raise their aspirations, and improve their health and wellbeing. The club provides a valuable social setting too, offering able-bodied players the experience of playing alongside people with disabilities to challenge preconceptions and perspectives.
Five years on since Anthony inaugurated The Bumbles, the team has 40 registered players, nearly half of whom have a disability. The team trains every week and plays more and more games each season.
Anthony continues to campaign on behalf of his team, and as Chairman of The Bumbles he has taken the mixed ability message across the UK and organised games against clubs from England, Wales and Scotland. The club has also educated people on the positive aspects of mixed ability rugby. This has resulted in other mixed ability clubs springing up across the country.
Anthony also helped found the European Alliance of Mixed Ability Teams and is involved in organising a Mixed Ability World Cup in 2015 which will see teams from Italy, France and Spain play against each other.
Prime Minister, David Cameron said:
"Anthony is an inspirational rugby fanatic that wouldn't take no for an answer. His determination to start a mixed ability club has created a team that breaks down barriers, letting players of all abilities come together as equals. "The Bumble Bee Barbarians are challenging perceptions in games across the UK and have inspired others to open their own mixed ability clubs. I'm delighted to name Anthony the UK's 160th Point of Light."
Jill Loader, Rugby Football Union said:
"The RFU is delighted to hear that Anthony Brookes, founder of Bumble Bees Barbarians, has been recognised with a Points of Light award. 'The Bumbles', England's first mixed ability team where players with learning and physical disabilities play alongside able bodied players in full contact rugby union, were the winners of the prestigious RFU President's Awards 'Beyond Rugby' category in 2014, for their pioneering approach to community engagement. The team has been inspirational in the local community and further afield, leading to the formation of three new mixed ability clubs in England and attracting attention from Europe."
Anthony said:
"I am so chuffed with this award. I helped to start the project nearly four years ago now. This project means the world to me; I'd never be able to play the sport I love anywhere else."
Gerry Sutcliffe MP said:
"I can't think of anyone more deserving of this very special award than Anthony. I've seen first-hand the magnificent work that the Bumble Bees do and the very exciting plans they have for the future. As a former Sports Minister and Chair of the All-Party Parliamentary Group on Disability Sports I am passionate about promoting opportunities for disabled people to engage fully in sport and physical activity. The work that Anthony has done in founding the Bumble Bees and the EAMA shows just what can be achieved with determination, passion and hard work. He's a true inspiration."