A Welsh adventure
159. Tori James

A 32 year old adventurer from Cardiff was the first Welsh woman to summit Everest and has raised over £50,000 for good causes.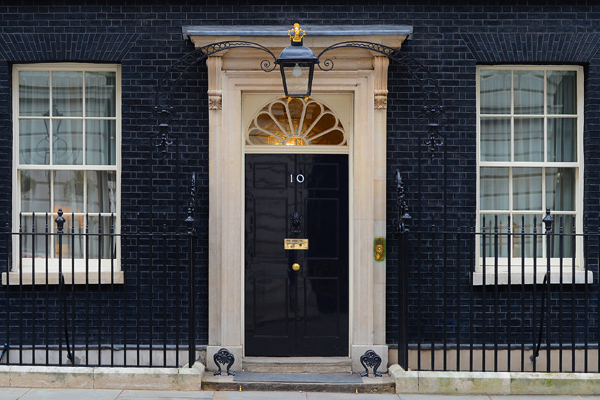 Tori James, a business consultant, speaker and adventurer, has combined her passion for the great outdoors with fundraising for charities that she who she cares passionately about. Her most recent feat has been Beeline Britain, a physical challenge which saw her complete the first ever straight line journey from Land's End to John O'Groats by kayaking, cycling and hiking across the UK. So far, she has raised £20,000 for BLESMA, a charity which supports veterans who have lost limbs.
Tori grew up as part of a vibrant rural community in Pembrokeshire, West Wales, where she learned that helping others, and giving up time for her community was an important part of growing up. This started an idea to undertake challenges to raise money for others less fortunate than herself.
As a result, she became the first Welsh woman to summit Everest in 2007 raising over £10,000 for the Prince's Trust. She also undertook 'The Polar Challenge' and was part of the first all-female team to complete this 360 mile race across the frozen sea ice of the Arctic Ocean, during which she raised over £30,000 for Breakthrough Breast Cancer and British Exploring.
Aside from fundraising, Tori is also an Honorary President for Girl Guiding in Pembrokeshire and an Ambassador for the DofE in Wales, helping to inspire hundreds of young people to achieve their full potential. Both organisations had an enormous impact on her as a teenager and she believes that the activities they deliver can really offer young people a chance to shine and reach their potential. She was also a Gamesmaker for London 2012 as part of the event services team in the Olympic Park.
Prime Minister David Cameron said:
"Tori uses her love of the outdoors to inspire others and raise huge amounts of money for good causes. Charities including Breakthrough Breast Cancer and the Prince's Trust have benefited from her remarkable fundraising efforts. I am pleased to make her a Point of Light."
Tori said:
"I'm truly honoured to achieve this award. My expeditions and adventures have tested me to the limit both physically and mentally, but ultimately they have been great fun with points of elation that are hard to describe. I believe it would be a missed opportunity if I did not use these challenges to support the work of some incredible charities and help other people to achieve their potential. This recognition can only reflect the commitment that the entire Beeline Britain team has made to charity in 2014 and this month sees the release of our film "As The Crow Flies" which documents our record-breaking journey and highlights the enormity of what a double amputee can achieve."
Stephen Doughty MP for Cardiff South and Penarth said:
"Congratulations to Tori on this award. Her outstanding efforts in volunteering and fundraising for charities are an example of how hard work and determination can help change the lives of others for the better."