Toys united
178. Shelley Schachter-Cahm

A 47 year old mother from Haringey collected thousands of toys for children in developing countries from United Synagogue communities.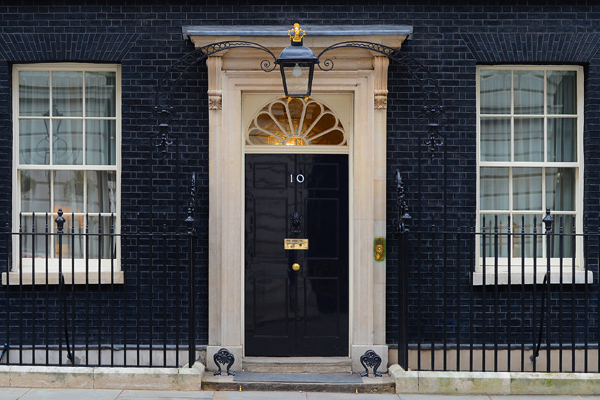 She received her award from the Prime Minister at his annual Chanukah reception in Downing Street.
Shelley Schachter-Cahm is running the drive to collect toys, books, baby equipment and spectacles for the Toy Drop organisation she founded 12 years ago. She has run the organisation while working full time as a lawyer and being a busy mum of 2 children. Over the years she has delivered toys to thousands of children in countries such as the Philippines, Malaysia and Singapore.
Shelley started The Toy Drop in 2002 after a six-week trip to Manila with her daughter. At the end of the trip, she realised that her young daughter had grown out of several toys and books, and decided to take them to an orphanage in Makati, central Manila which is home to 50 girls. Each girl was thrilled to receive a box with an assortment of items.
On her return, Shelley set up the not-for-profit organisation by starting to collect toys, games and baby equipment from her friends, neighbours and employers' offices in the UK, Germany, the Czech Republic, Malaysia and Singapore, and shipping the items to disadvantaged children. She formed a partnership between the Toy Drop and United Synagogues, encouraging its thousands of members to donate to the Drop each Chanukah.
In 2012, Shelley expanded the charity by initiating a project to inspire children and adults to donate second-hand and unwanted books to stock two libraries in the Philippines. Collections were still underway when Typhoon Haiyan struck the Philippines in November 2013. In the aftermath Shelley made contact with the Red Cross to donate and distribute all the collected items through credible NGO distributors, leading to a personal thanks from the Philippine Ambassador to the UK.
Shelley runs the Toy Drop almost single-handedly, publicising the collections, answering messages and collecting, washing and packing items before taking them to the shippers. She has now sent tens of thousands of toys and books to children in developing countries.
Prime Minister David Cameron said:
"Shelley's Chanukah Toy Drop is a fantastic initiative and typical of the remarkable generosity of the Jewish community. This week Shelley will coordinate the collection of thousands of toys donated in synagogues across the country before organising their distribution to children in the developing world. She has invested an incredible amount of time in the Toy Drop despite working full time and being a busy mum of two. I'm delighted to name her today's Point of Light."
Shelley said:
"It's very humbling for me and I really hope it is inspiring to others to realise how easy it can be just to get up and do something to help others. It doesn't matter if you only start out helping a single person; you may end up reaching tens of thousands. You don't have to be rich, you don't have to dedicate your entire life to volunteering; but choosing to do something rather than doing nothing is how the Toy Drop happened and everyone is equipped to do something."
Michelle Minksy, Head of United Synagogue Chesed said:
"Working together with Shelley has been a delight for Project Chesed, the social action arm of the United Synagogue. Since 2012 we have combined forces, promoting the Toy Drop campaigns to our members and helping Shelley collect vast quantities of teddies, toys and books to be distributed to children in need in the Philippines, the Ukraine and now the UK. What stands out with Shelley is her huge enthusiasm, her ability to spread her message, her willingness to travel miles and to fill her car to bursting point with goods that she collects –nothing is ever too much trouble for her. For our current campaign, we know that during the forthcoming Jewish festival of Chanukah many children here receive an abundance of toys and we are very keen that they learn to share their good fortune with children in need, whether at home or abroad."