'Stay Strong, Keep Positive… Always"
238. Danielle McGriskin

An 18 year old from Lisburn, Northern Ireland who has raised over £100,000 for charity while battling a brain tumour.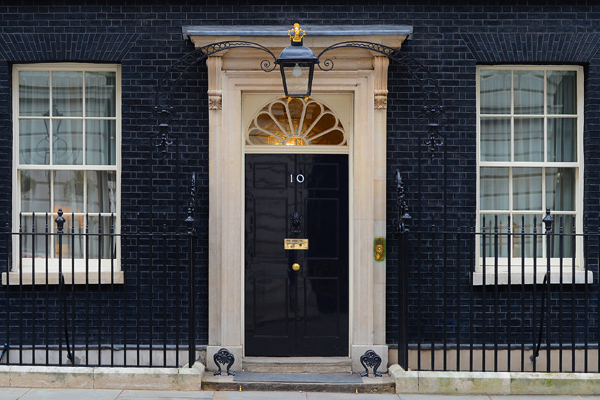 Danielle McGriskin was diagnosed with a brain tumour and hydrocephalus (water on the brain), caused by her tumour in July 2011.
Since then she has been a committed fundraiser for The Brain Tumour Charity. She also founded The Danielle McGriskin Fund, which is the first supporter group to be set up in Northern Ireland with The Brain Tumour Charity and has inspired hundreds throughout Northern Ireland to volunteer on her behalf. Danielle is receiving her award on Bandanas for Brain Tumours Day. Today thousands of people across the country will be wearing a bandana to show their support for The Brain Tumour Charity as part of Brain Tumour Awareness Month.
Despite still suffering from the symptoms of her brain tumour and undergoing numerous operations and a course of radiotherapy since her diagnosis, Danielle has inspired thousands through her blog called "Danielle's Journey", where she writes about her experiences of living with her condition. The blog has had over 39,000 hits since 2013.
Danielle has also sold hundreds of wristbands labelled with her motto "Stay Strong, Keep Positive… Always" and organised events, including a fashion show and concert with all profits goings to The Brain Tumour Charity. Thanks to her inspiring story, local people have been inspired to organise a fund raising May ball and take part in marathons, , dragon boat races and tough mudder challenges. In 2014 in recognition of her efforts Danielle was selected by The Brain Tumour Charity to be one of their young ambassadors.
Prime Minister David Cameron said:
"To have raised £100,000 for The Brain Tumour Charity while undergoing gruelling treatment for her own tumour is incredibly impressive. Danielle's positivity and eagerness to help those in the same position as her is admirable. I am delighted to name her a Point of Light."
Danielle said:
"It is a great honour and privilege to have been nominated and to receive the Points of Light award from the Prime Minister. After finding out about the devastation brain tumours cause, inspired me to share my journey and set up my supporter group. I would like to take this opportunity to thank everyone who has followed my personal journey and for helping to raise vital funds for research into brain tumours."
Sarah Lindsell, chief executive of The Brain Tumour Charity, said:
"What Danielle has achieved is inspirational. She has worked tirelessly to raise money for The Brain Tumour Charity and to improve awareness of brain tumours, despite living with the effects of her own illness and treatment." "We want to say a huge thank you to Danielle for the difference she has made to us and our work."