Puppy love
170. Pearl Watts

A 70 year old woman from Bodicote, Banbury has spent the past ten years socialising and training puppies that will help people living with disabilities across the UK.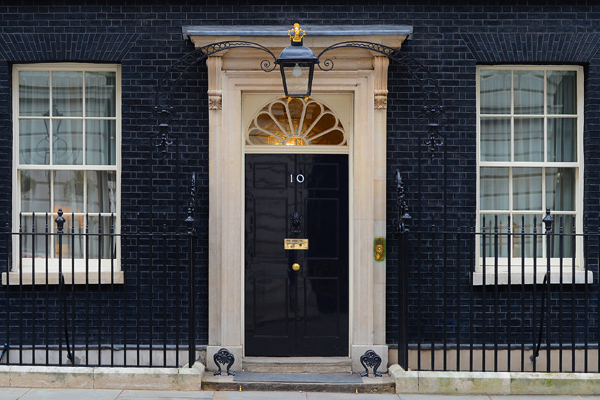 Pearl Watts spent 25 years as a foster parent, caring for more than 100 young people and even adopting a family of siblings – two sons and a daughter. After retiring 10 years ago from foster caring, Pearl was inspired to get involved in Dogs for the Disabled by her daughter, who looked after dogs on a temporary board basis for the charity. She has been working with the charity since 2004, and is now socialising her 11th puppy, Libby.
Puppy socialisers such as Pearl play an incredibly important role at Dogs for the Disabled. Pearl is sent a puppy at around 8 weeks old and she looks after them for a year, teaching them basic training commands like 'sit' and 'wait' and exposing them to as many different sights, smells and sounds as possible in order to help them become comfortable and confident dogs. Once Pearl has socialised the puppies, they go on an intensive training course and are provided to children and adults with physical disabilities or autism, like 13 year old Jacob.
Thanks to Pearl, Jacob has an autism assistance dog called Tom, who Pearl socialised as a puppy. The dog has been a constant companion for Jacob and has been a huge benefit to the wider family.
Prime Minister, David Cameron said:
"Assistance dogs transform the lives of adults and children with disabilities. Pearl has given years to ensuring that Dogs for the Disabled puppies have the training they need and are ready to support their new owners to live full, independent lives. I'm proud to name her the UK's 170th Point of Light."
Jacob's mother, Theresa Atkins, said:
"Our family is so thrilled that Pearl Watts has won a Points of Light award. Since he arrived Tom has made a huge difference to the life of our son who was diagnosed with Autistic Spectrum Disorder aged seven. Tom is a constant source of comfort and reassurance for Jacob and has made a big difference to the whole family, allowing us to do things we found impossible before like going on a simple shopping trip or having a meal out together. "It is no exaggeration to say that our lives have completely changed for the better because of the unstinting support Pearl provides to Dogs for the Disabled through her role as a volunteer puppy socialiser. Without her our assistance dog would not have become such an important life-changing influence for Jacob and the rest of our family. Thank you Pearl!" As a passionate advocate of the charity and its work, Pearl goes above and beyond her role as a puppy socialiser and regularly gives talks to audiences including schools, rotary groups and women's institutes.
Pearl said:
"I am thrilled to have received a Point of Light award for doing something I love: looking after puppies for a year and fundraising for the charity which trains them to become life-changing assistance dogs. I've got the best role in the world and it's wonderful to meet the puppies I've looked after, all grown up and providing amazing support and confidence to disabled people and children with autism."
Tony Baldry, MP for Banbury said:
"Every day huge numbers of unsung heroes undertake voluntary work and give incredible help to other people. "Dogs for the Disabled" is a brilliant charity providing dogs to help those who are disabled, but the puppies need to be socialised and that takes time, patience and considerable commitment. Pearl Watts has been an outstanding volunteer, having socialised eleven puppies for "Dogs for the Disabled", and I think the whole community should be grateful to Pearl for what she does and it is not surprising that the Prime Minister has highlighted that Pearl is a "Point of Light" for us all."