Malawi
Corled Nkosi (Commonwealth Point of Light 2)

Corled Nkosi, representing Malawi, created the Kasangazi Hydro-Electrical Power Plant, which provides free electricity to 21 households and nine businesses in his village.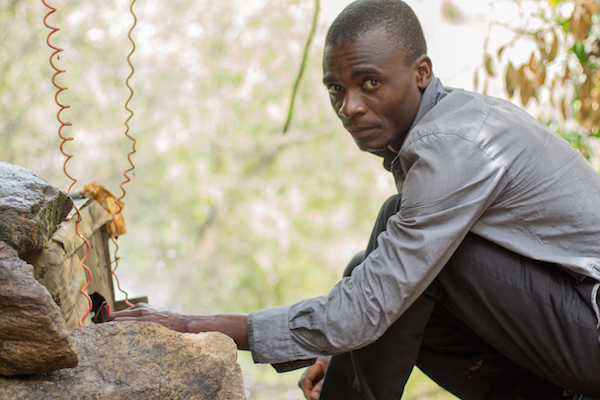 Drawing on his electrical engineering career, Corled has supported the creation of two other hydroelectric power stations in nearby villages and has trained other volunteers to run and maintain them. Over 2,000 people have benefitted from his sustainable and locally generated electricity.
Watch Corled explain his work:
The award for Corled was presented on 30 January by Holly Tett, UK High Commissioner in Malawi, during a meeting between the British High Commissioner and a group of volunteers doing inspiring work in communities across Malawi.
Corled said:
"I am so excited to receive the Point of Light Award from the Head of Commonwealth, Her Majesty The Queen. Most people would not have known me before this award, but now, through the Commonwealth, my humble project will be appreciated by many."
Holly Tett, UK High Commissioner in Malawi, said:
"I have really been impressed by Corled's ingenuity and drive to achieve a better life for himself, his family and community by providing electricity. Inspiring young people like Corled are the future of the Commonwealth and give us all the hope that we will be able to face global challenges."
Watch Corled response to accepting the award:
Below: with volunteers and guests at the British High Commission in Malawi
The daily Points of Light award recognises outstanding individual volunteers - people who are making a change in their community.
Volunteer now