Local Lifesaver
94. Adrian Craig

Adrian Craig, a medical student at Keele University, has become a potential lifesaver by setting up and supporting seven new bone marrow groups, encouraging over 1,200 students to sign up to the Anthony Nolan bone marrow register.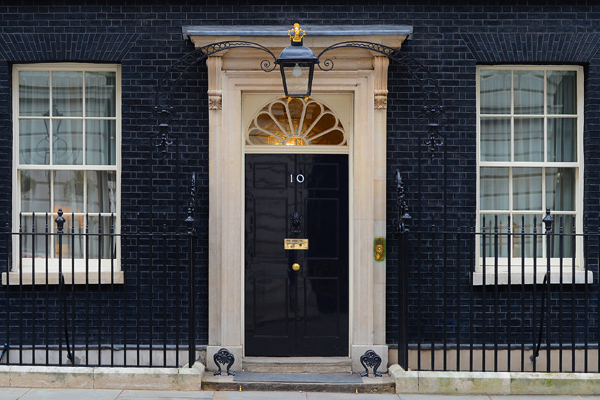 Anthony Nolan figures suggest that one in 100 of these people are likely to go on to make a potentially lifesaving bone marrow donation.
Adrian signed up to the bone marrow register at a Keele University event and was soon inspired to volunteer to register people himself by the passion and enthusiasm of the people he met.
Adrian has now been the Expansion Coordinator for Marrow, the student arm of Anthony Nolan, for two years and in this time Keele University has become one of the most successful university recruitment groups in the country with 240 students signed on to the bone marrow register. 
Prime Minister David Cameron said:
"Adrian's success in encouraging people to sign onto the bone marrow register is testament to his hard work and dedication to Anthony Nolan. Bone marrow donations can save lives, and I'm delighted to recognise Adrian's outstanding service by making him a Point of Light." 
Adrian said:
"I have been involved in volunteering for a long time now ever since school so it's just part of daily life for me.  I got involved with Marrow as I had joined the register before starting university and came across Marrow one afternoon and thought it would be great to get involved in and I haven't looked back. Volunteering is important to me as it's something simple everyone can do that goes a long way.  When I was told I was receiving this award I was really shocked, you don't expect it and I'm still a little speechless now.  All I can say is thank you."
Charlotte Connolly, Marrow Programme Lead at Anthony Nolan, said:
"We are absolutely delighted to hear that Adrian Craig has won a UK Point of Light award – it is extremely well-deserved. During his five years volunteering for Marrow Adrian has worked tirelessly to support the life-saving work of Anthony Nolan and we are extremely grateful for his efforts.
"He did an incredible job as President of Keele Marrow taking the group from strength to strength. In his two years as the Expansion Coordinator for National Marrow he has helped drive the spread of Marrow's work across the UK.
"Dedicated volunteers like Adrian are invaluable to Anthony Nolan and are vitally important in helping the charity to save the lives of more blood cancer patients."
Gregory Campbell MP said:

"Adrian's work as Expansion Coordinator for 'Marrow' has been tremendous in helping new groups and resulting in over 1200 students at his University to sign up with the bone marrow register. The lives affected and saved by this young man's endeavours are numerous.
The point of lights awards are meant to recognise outstanding efforts by people who have made strenuous efforts to change lives, Adrian Craig is an exceptionally worthwhile recipient and he is an excellent role model for others in Northern Ireland and across the U.K. His family and friends will quite rightly be very proud of his latest achievement"