Knitting for Scotland
418. Fiona Burnett

A volunteer from Prestwick has knitted more than 700 blankets over 13 years for Shelter Scotland.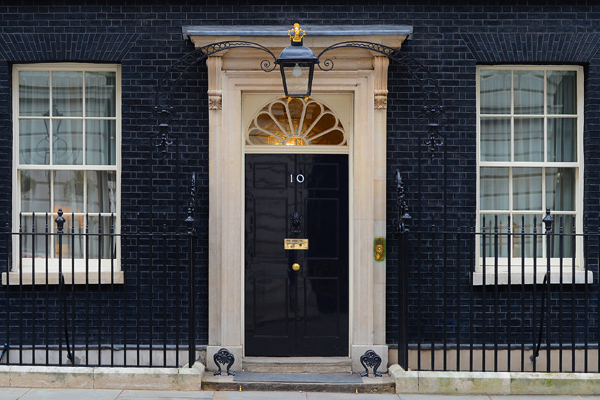 Fiona Burnett, 47, has knitted one blanket every week for her local Shelter Scotland shop for 13 years, helping the charity support homeless people across the country.
Each blanket she knits sells for £4, but people have paid as much as £40 for a blanket, coming as far as New Zealand and Zimbabwe, allowing her to raise £2800 – enough to help over 200 families and individuals through Shelter Scotland's free national helpline.
Fiona, who has a learning disability, also volunteers for four days every week at the shop as an assistant, has clocked up 11,000 voluntary hours of time on the shop floor over the years.
When she first began her knitting project, Fiona used her own wool to knit the blankets, but thanks to the attention she has received from local and national media she now receives donations of wool from far and wide.Fiona was also voted The Guardian Volunteer of the Year last year and is listed on the Independent's Happy List.
Prime Minister David Cameron said:
"Fiona has given an incredible amount of time to supporting her local branch of Shelter. The hundreds of blankets she has knitted have raised a fantastic amount of money to support homeless people. The range of contributions from across the local community for her Prestwick Community Blanket initiative show the huge impact Fiona has made in the town and I am delighted to recognise her as a Point of Light."
Fiona Burnett, said:
"To get awards like this is really amazing, especially as it's for something that I love to do. The blankets started off as a bit of a one-off but when I saw that they were selling so well and raising money for a good cause, I decided to knit one every week. It takes me about four days to knit them from start to finish, but the money raised helps people for much longer than that. It's good fun creating the patterns, and even better when I come in to the shop to find the blankets have sold. I love volunteering, that's why I've stuck with it for over a decade. I'll keep knitting the blankets as long as people are buying them and helping Shelter Scotland raise the money they need to carry on their work."
Kerry Rankin, manager of Shelter Scotland's Prestwick shop, said:
"Fiona is one of our most valued volunteers and the time and effort she puts in from the minute she walks through the door to when she leaves is humbling. Her blankets are just beautiful and we often get customers coming through the door to see if her latest creations are ready for sale. "Without the help and support of volunteers just like Fiona, Shelter Scotland's work to help homeless and badly housed people would be made much harder. I want to thank her for dedicating so many years to helping us in the fight against bad housing and homelessness and look forward to working with her for many years to come."
Local MP, Dr Philippa Whitford, said:
"I would like to offer my congratulations to Fiona on receiving a Points of Light award in recognition of the fantastic effort she has put in over the years raising money and volunteering for Shelter. Fiona's commitment and goodwill is a shining example of how individuals can make a valuable contribution in their local community and she is well-deserving of this accolade."