Keeping Snowdonia buzzing
101. Margaret Thomas

A dedicated local environmentalist has provided a home for around 80,000 Welsh honeybees by leading the renovation of Tŷ Hyll cottage in Snowdonia National Park.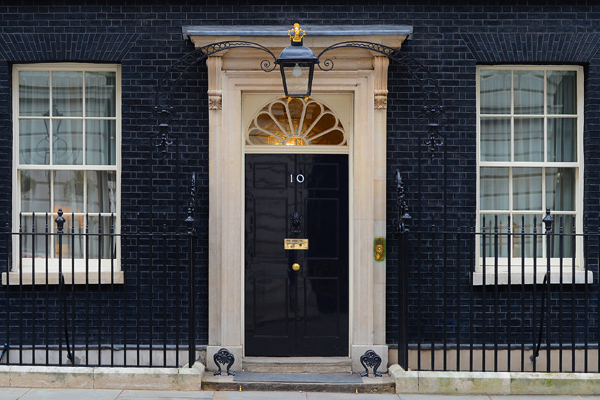 Margaret Thomas, who has volunteered tirelessly with the Snowdonia Society for 10 years to help protect and enhance the local environment, worked with the Welsh National Beekeeping Centre for three years to sustain around 80,000 Welsh Honeybees in three hives in woodland at Tŷ Hyll. 
Tŷ Hyll is a listed cottage in Snowdonia National Park which was probably built in the 19th century but with a legend of being a 15th century 'Tŷ un nos' – a house built in one night. Owned by the Snowdonia Society and previously housing their office, Margaret successfully led a team that turned the cottage into a Welsh Honeybee Information Centre and Tea Room, including enhancing the surrounding garden and woodland to showcase plants for pollinators.
Margaret recognised the importance of bees to the local environment and designed and managed the bee exhibition room at the Centre, which opened in 2012. Bees are essential in pollinating food crops and other plants and are vital for the environment in Snowdonia. Margaret also regularly works alongside three local beekeepers looking after the hives, is a trustee of the Cymdeithas Eryri the Snowdonia Society and has been an ambassador for the society at all kinds of events in the local community, from selling hand collected flower seeds at events such as the Conwy Honey fair to picking up litter on Mount Snowdon.
Prime Minister David Cameron said:
"Snowdonia is one of our most beautiful and precious environments in the UK. Margaret's tireless dedication has transformed a run-down office into the fantastic Welsh Honeybee Centre.
"I'm delighted to recognise Margaret's service by making her a Point of Light today."
Margaret said:
"It's brilliant that this award has been given for my volunteering with Cymdeithas Eryri the Snowdonia Society. I am one of a team of volunteers who are lucky enough to have the opportunity to 'give something' back to this wonderful National Park. And Ty Hyll is one of Snowdonia's 'jewels'. Anything I can do to keep it, and the wider environment, special for all to enjoy, and to enhance biodiversity through promoting the value of pollinators, is worth every minute. I do hope that the recognition given through this award will encourage many more to give a bit of their valuable time to help."
Guto Bebb MP said:
"I never cease to be amazed at the dedication and commitment of volunteers in my constituency.  Having spent her working life in National Parks, Margaret is now spending her retirement volunteering for the Snowdonia Society.  Margaret is a well-known, energetic local lady and I am delighted that she being is given a Point of Light award to add to her WCVA award of earlier this year.  She really is a shining example of what can be accomplished by community volunteers with commitment and passion."