Hospice Hero
29. Denise Whiffin

After the experience of losing her own son Denise Whiffin decided she would establish the ground-breaking J's hospice which provides respite care, home services and live improvements for young people.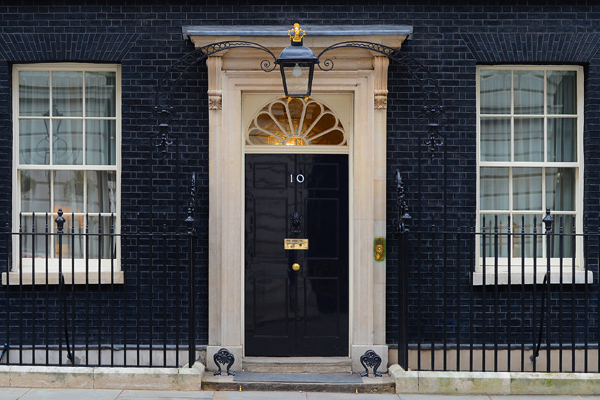 Whether it's an off-duty fireman giving up his free time to regenerate local parkland, a first aider teaching useful skills to hundreds of young people or a Mum engaging the community to care for its neighbours, the Point of Light award will honour shining examples of volunteering across England.
The J's Hospice was formed in memory of Denise's son, Jonathan, who was diagnosed with Duchenne Muscular Dystrophy at the age of 3. His greatest love was dolphins, reflected in the design of the Hospice's logo. During Jonathan's teenage years, Denise realised there was a desperate need for specialist hospice and respite care once young adults outgrew children's hospices.
Today the hospice treats many people with complex conditions that often lead to severe disability. It is the trustees' wish that young adults are helped to live the best possible quality of life, as independently as they can. The hospice now provides care for over 90 families across Essex and makes a huge difference to their patient's lives.
The range of services J's Hospice provides includes nursing, respite and end of life care, advice, bereavement support, social care and activities. Their aim is to ensure that these young people are not just waiting to die, they are instead busy living. Denise's vision now is to build the first purpose built young adult hospice in the East of England.
Prime Minister David Cameron said:
"Denise has worked hard for many years to make sure that young people and their families get the best support as possible while going through the terrible challenges of terminal illness. It is her continued courage and support of others in difficult times that makes Denise a Point of Light award winner."
Denise said:
"If this award could achieve anything, I hope it helps to let other young adults in Essex know that there is age-appropriate care and support available to them through The J's Hospice. Our aim has always been to help young people to achieve their dreams and aspirations – nobody knows how much time we have and we want to help them make the most of theirs!"
The Rt. Hon. Simon Burns MP said:
"As a Patron of J's Hospice, I am absolutely delighted that Denise has been announced as a Point of Light by the Prime Minister – this is richly deserved.
"Denise's vision and determination has seen the creation of a charity that provides such important help, assistance and guidance to young people between 16 and 40 and their families at extremely difficult times."
"The Points of Light programme recognises 'outstanding individual volunteers'. Denise is a worthy recipient and hope the publicity she receives from this announcement will generate further support for the excellent work of J's Hospice."