Fundraising football fan
230. Jonjo Heuerman

A thirteen year old fundraiser from Dartford who is undertaking an 800 mile cycle and walk from Newcastle to London via every premiership football club and has raised £200,000 for bowel cancer research.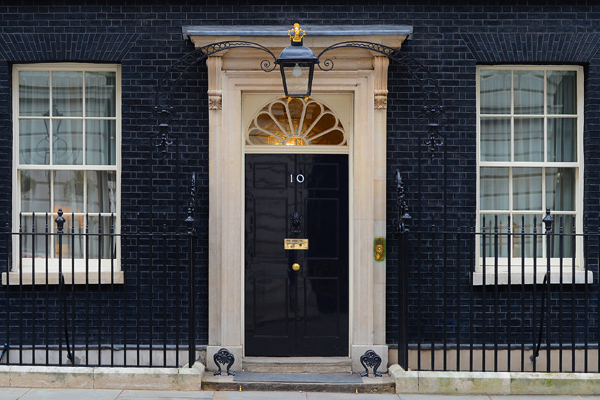 Jonjo Heuerman began his premiership challenge during last week's half term on behalf of The Bobby Moore Fund, which raises money for bowel cancer research, in memory of footballing legend Bobby Moore. Jonjo was met by Jude the Cat today at Loftus Road as he passes through London.
Jonjo began raising funds and awareness for The Bobby Moore Fund in 2011, in memory of his Nanny Lyn and his hero Bobby Moore who both died from bowel cancer. Each year, Jonjo organises a charity walk, wearing a shirt bearing the names of his nanny, Bobby Moore and hundreds of 'angels' lost to cancer whose loved ones have passed their names to him. He walked over 300 miles with the names of over 400 angels on his shirt before starting his latest challenge.
Prime Minister David Cameron said:
"Jonjo has achieved so much in memory of his beloved Nanny Lyn and his footballing hero, not just through the remarkable amount of money he has raised, but also by inspiring others to walk with him in memory of their lost loved ones. I'm delighted to make Jonjo the UK's 230th Point of Light."
Jonjo has also completed a number of other challenges for The Bobby Moore Fund, where he is a 'mini-patron'. Last February he dribbled a football from Southend United to West Ham United, covering 50 miles in five days and raising £18,000 to mark the 50th anniversary of Bobby Moore lifting The FA Cup for West Ham United.
He has been named National Child Fundraiser of the Year 2014 and National Young Humanitarian of The Year 2013, and has inspired others to raise funds by collecting donations at football games and walking with him on his sponsored challenges.
Last year, he was joined by walkers from as far away as Italy, Ukraine, Australia, Norway and Sweden, and local roads were closed to accommodate the challenge.
Jonjo said:
"It was a huge surprise to receive the Point of Light Award and I'm amazed that everyone managed to keep it a secret! "I've been cycling and walking for the past 12 days and covered more than 500 miles. It feels amazing to be recognised in this way and know that I have helped raise money and awareness to beat cancer sooner."
Jonjo's local MP, Gareth Johnson MP said:
"Jonjo's work for charity has been tireless and admired by everyone in Dartford. His selfless work has won him a huge amount of respect in the local area and this award is very deserved. Jonjo's caring approach to life and commitment to others is a lesson to us all, we are very proud of him in Dartford."