Burns Supper Festivities
207. Moira Priestley

A social worker from Dumfries, who has brought together more than 200 volunteers to create the world's biggest Burns Night celebration, has been named a Point of Light by Prime Minister David Cameron.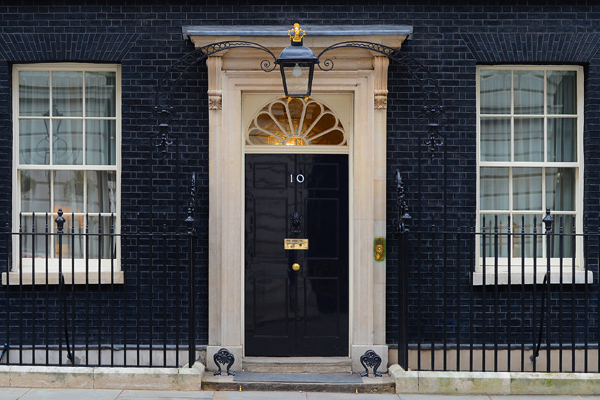 Moira Priestley, 50, is Head Volunteer of The Big Burns Supper and, since 2012, has encouraged hundreds of people to volunteer at the meal to make the night a success. The supper is in fact a nine-day music, theatre and comedy festival in Dumfries celebrating the best of contemporary and traditional Scottish culture, which attracts 20,000 people and is one of Scotland's fastest growing winter events.
Moira is the latest recipient of a Point of Light award, which recognises outstanding individual volunteers, people who are making a change in their community and inspiring others. Each day, someone, somewhere in the country is selected to receive the award to celebrate their remarkable achievements.
The Big Burns Supper was founded in 2012 and celebrates the birthday of Robert Burns, Scotland's National Bard. It has rapidly developed to become a highlight in the Dumfries calendar. This year it runs from 23rd to 31st January and features 140 different events and shows in a series of different venues. The festival features everything from music, theatre, comedy, cabaret and dance to a huge street carnival on Burns Night itself. The festival's mascot, Hamish the Haggis, is on hand to encourage children to get involved in workshops and readings and more than 3,500 people have participated in community projects classes to make lanterns for the festival's carnival.
Moira has been involved since 2012 and leads over 200 volunteers across the festival sites in making sure that the events run smoothly. Moira has also worked to create costumes for primary and secondary school children who took part in the special lantern lit carnival through the streets of Dumfries. A total of 2015 lanterns will light up the town to mark UNESCO's International Year of Light 2015.
Moira is also taking part in Remembering You, a performance by 12 members of the community in which each person tells the tale of an older person living locally. Over the course of the festival itself Moira takes annual leave from her job as a social worker to volunteer full time.
Prime Minister David Cameron said:
"Moira has brought together an army of 200 volunteers to put on the world's biggest Burns Night celebration. Thanks to their remarkable efforts this fantastic nine-day festival will attract an expected 20,000 people to Dumfries to celebrate the best of Scottish culture and mark the birthday of Robert Burns. I'm pleased to make Moira a Point of Light."
Moira said:
"I love being part of Big Burns Supper, there's such an incredible community spirit, it's like the whole town gets involved. The volunteers are just brilliant, the carnival and festival couldn't happen without them. This award is really for the whole team, they are fantastic."
Graham Main, Artistic Director of Big Burns Supper said:
"Moira is one of those people who is simply inspirational. No one knows quite where she gets all that energy from. Recruiting, co-ordinating and leading a huge group of volunteers as well as taking part in a festival show herself is a vast achievement. Essentially, without the efforts of her and the army of volunteers, this festival and carnival – which mean so much to our community and attract visitors from all over the country – would just not be possible. Thank you Moira!"