Believe in Magic
262. Meg Bhari

An inspirational 20 year old from Kingston, who has battled a brain tumour to set up a charity dedicated to granting the wishes of seriously ill children.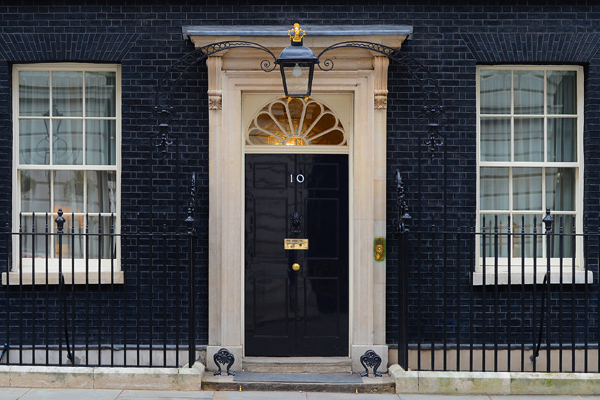 In 2011 Meg Bhari was diagnosed with a brain tumour. Despite being in and out of hospital Meg was inspired to launch 'Believe in Magic' in the same year aged just 16, to ensure young children facing similar tough times could enjoy once in a lifetime experiences to lift their spirits. She is the latest recipient of the Prime Minister's Point of Light award, which recognizes outstanding individual volunteers, people who are making a change in their community and inspiring others.
Despite being very poorly herself and continuing to need regular hospital treatment, each day taking over 100 tablets, daily injections and living in constant pain after also having had many operations, Meg's charity Believe in Magic has already granted wishes for over 500 children and their families, with an unprecedented number of celebrity supporters persuading a whole host of corporates and organisations to help her out.
From making 7 year old Dan with terminal leukaemia's dream of meeting Jessie J come true, to sending a very special terminally ill child and their family to Disneyland Paris, and arranging for a 10 year old boy fighting cancer and his family to be a VIP at his favourite Football Club Chelsea FC, touring the grounds, meeting all the team and having lunch in a VIP Lounge, Meg makes magic moments for hundreds of very ill children across the UK.
Meg and her Mum Jean who run Believe in Magic together work hard to raise awareness and coordinate fundraising and donations for the Wishes and Magic. Believe in Magic and Meg's story have inspired an unprecedented amount of Celebrity Supporters to back the Charity, including their Ambassadors, chart-topping boy band One Direction, as well as Jessie J, Pharrell Williams, Taylor Swift, Michael Buble, Ed Sheeran, Nick Grimshaw, Pixie Lott, Olly Murs and many more including major Sporting Stars such as Lionel Messi and Didier Drogba, who all personally support and help to give a major boost to Believe in Magic.
Prime Minister David Cameron said:
"Meg has shown such extraordinary courage to put aside her own illness and focus on granting the dreams of others. She has created very special legacy in bringing a moment of magic to brighten the lives of scores of seriously and terminally ill children.
"Meg is an inspiration to us all, and I am delighted to recognize her incredible service by making her a Point of Light."
Meg said:
"I am so delighted to be given a Point of Light Award, it is such a special and beautiful honour! Believe in Magic and all of our lovely families mean the world to my Mum Jean and I, and it is both a pleasure and an honour for us to be able to spread Magic to these incredibly brave Children. A huge thank you to David Cameron for choosing to award me this wonderful gift. Believe in Magic has come so far so quickly, but with so many children we are always so thankful for support from very special people to help us create the Magic that we are so lucky to be able to make and would love for anyone inspired by what we do to get in touch. Together we can all bring so much light to this lovely World of ours. Always Believe in Magic!"
Zac Goldsmith MP said:
"Meg is a massive inspiration. She transformed her own life- changing challenges into opportunities for hundreds of others, and I'm so pleased that her contribution is being recognised with a Point of Life award. It is richly deserved."