Magna Carta groundsman
265. Nigel Vines

As the nation's attention turns to a quiet meadow in Runnymede for members of the Royal family, senior political and judicial figures and schoolchildren to mark the 800th anniversary of the Magna Carta, the Prime Minister has recognised a volunteer who has worked tirelessly to make sure the historical site is looking its best for the occasion.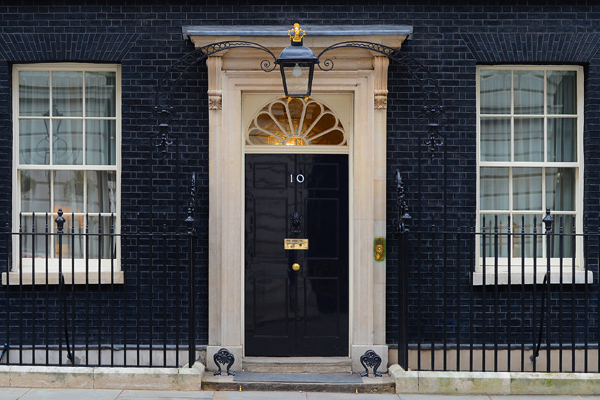 Nigel Vines, 68, from Ascot, had always been interested in wildlife so when he retired over five years ago volunteering as a grounds-worker for the National Trust was a natural choice for him. Over the last 10 months he has led the effort to make sure the entire National Trust site around Runnymede was fit for the huge national event due to take place there.
Alongside regular maintenance Nigel has led huge tasks like removing a large section of hedging to make sure the site is the perfect setting for today's events – whilst also preserving the wildlife on the site. As well as spending two days every week working on the site himself whatever the weather, Nigel regularly leads corporate groups to work on the site, channelling their enthusiasm to make sure they are making real improvements to the site.
In everything he does at Runnymede Nigel works hard to balance the important natural habit the wildflower meadow provides with making it look its best. As a local resident Nigel is passionate about making sure it continues to be a fitting national monument and plans to continue volunteering there for many years to come.
Presenting the award the Prime Minister said:
"The signing of the Magna Carta here at Runnymede is one of the most important moments in the history of Great Britain. And as we mark this significant milestone for the foundation of British politics, it is important to recognise those who have made this occasion possible.
"Without the hard work and dedication of volunteers like Nigel, this site would not be the stunning piece of English countryside we are all standing in today and I commend his dedication in making this site fit for such an important national event."
Nigel Vines said:
"I am immensely proud that the eyes of the world are on the Runnymede site today. It is a beautiful tranquil place that I have enjoyed working on over the last year to make sure it looks its best for today's event. I hope that even more people will be inspired to come and visit it and learn about such an important event in our national history in such a wonderful setting."
Mark Crosby, Head of Volunteering & Community Involvement with the National Trust said:
"All of our volunteers do amazing work throughout the year to support hundreds of sites across the UK, but Nigel has really taken his dedication to a new level. His commitment to leading volunteers at Runnymede has enabled others to get involved as part of this important celebration and ensured that it is a fitting national historical monument. We are grateful to him for all his hard work and support and for what he and the team have achieved."