Keeping BMX in the community
12. Molly Pattison

Against the odds, Molly Pattison overcame illness and ensured the survival of her BMX team so that other young people could continue to enjoy their passion for cycling.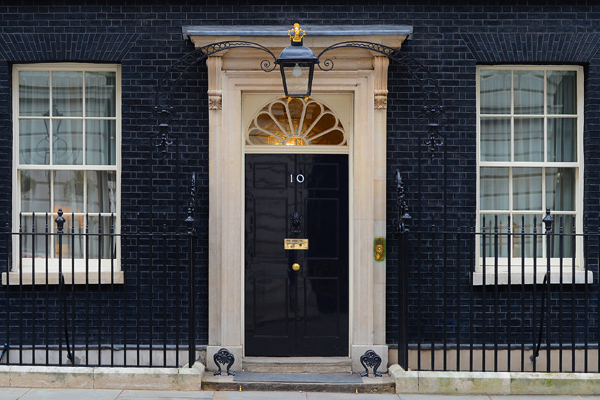 In 2013, when Molly 14, she was diagnosed with acute demyelination, which affected her balance and meant she was unable to ride her bike. Instead, she got involved with British Cycling's Award for Young Volunteers, helping out in all areas of her local BMX club. When she heard that the organisers of the team were retiring, Molly was determined to keep the team running so that young people in her area could continue to enjoy racing.
At just 15 years of age, Molly set up her own team, Revolution Racing. She sought the help of sponsors and raised enough money through fundraising to cover the team's running costs. The team is now full of young people enjoying an activity that wouldn't be available if it wasn't for Molly.
Prime Minister David Cameron said: 
"Despite her illness and the blow of not being able to race, Molly didn't give up. Instead, she channelled her passion into setting up her own team so that others could continue to enjoy the sport. I am delighted to be recognising Molly as the first young winner of a Point of Light award."
Molly said:
"It was a bit of a shock to get this award – I really didn't expect it. I don't feel like I am putting myself out to volunteer, it just comes naturally. But it's really nice to know that people appreciate the work that I do.
"British Cycling has really helped me, and the opportunities that they have opened up for me to develop myself as a volunteer and as a person have been phenomenal. The most important thing for me is that it has helped to build my confidence. People do take me seriously; I'm listened to, my voice is heard, and my suggestions are taken on board."
Neil Parish MP for Tiverton and Honiton said:
"There are thousands of incredible people volunteering across the country, but even amongst these selfless individuals there are those who go above and beyond to serve their communities and prove that one person can make a huge difference. I would like to congratulate Molly Pattison on winning this well-deserved award, and I would like to thank her for the amazing work she does in supporting young people in Tiverton and sharing her passion for cycling."
British Cycling's Director of Coaching, Education and Development, John Mills, said:
"The growth of cycling wouldn't happen without the support of the volunteers at Go-Ride Clubs across the country, and it is fantastic to see Molly Pattison's hard work and dedication acknowledged by the Prime Minister.
"Molly's award is deserved recognition of the real difference she has made to the development of the sport within her community. She has achieved an incredible amount at such a young age and her volunteering efforts are a real inspiration to us all."