Rural+
141. Claire Worden

A 32 year old from Cornwall overcame trauma in her personal life to raise awareness about mental health issues in rural communities.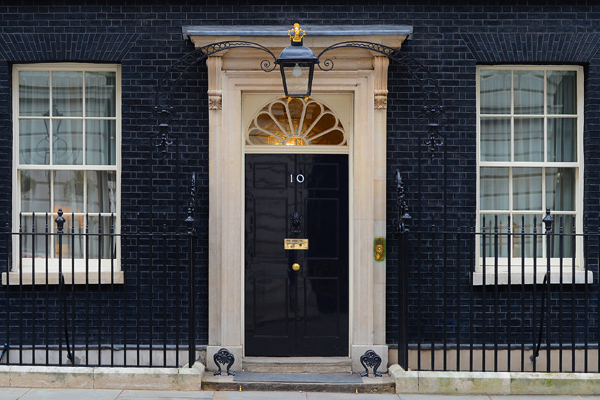 Claire Worden, who is Chairman of Council, National Federation of Young Farmers Club (NFYFC), founded Rural+ last year after her father attempted suicide. In the weeks and months that followed she realised there was very little help for people in rural communities who can feel isolated because of the nature of the work they do. Claire set up Rural+ to specifically address the needs of young people who live in rural areas and may feel socially excluded as a result. To date, the campaign has reached over 84,000 people with the #ruralplus, and the NFYFC's 25,000 members receive regular updates on Rural+ activities in their monthly magazine, Ten26.
As Chairman of Council, NFYFC, Claire provides guidance to clubs on approaching rural mental health issues. She shares advice on how people can get help locally, as well as encouraging clubs to hold mental health awareness sessions and highlighting support from the Young Farmer's network.
To ensure she is approaching the subject of mental health effectively, Claire is working in partnership with YoungMinds and the Farming Community Network.
After Claire finishes her year as Chairman of Council, she hopes to continue working with the Network to engage with the next generation of the farming and rural community so they feel comfortable discussing the topic of mental health.
Prime Minister David Cameron said:
"Claire took an enormously brave step of using her own harrowing experiences to set up Rural+ and support young people feeling isolated in rural areas. She has used her role as chair of the National Federation of Young Farmers to ensure her important message reaches as wide an audience as possible. I am delighted to recognise Claire's fantastic work with this Point of Light award."
Claire said:
"When I first heard that I was to receive this prestigious award, I was completely speechless. It's such an honour. I'm amazed at how much the Rural+ campaign has taken off, and this really is the icing on the cake. It's a campaign that I feel extremely passionately about and I am delighted that the Prime Minister has recognised the importance of mental well-being amongst young people in rural areas. I am delighted to receive this award and I want to thank everyone that has raised awareness of this campaign and helped it to get the recognition it deserves. I look forward to continuing to push this campaign, particularly as we head into winter."
Sheryll Murray, MP for South East Cornwall said:
"As someone who worked at the sharp end of primary health care before entering Parliament I have seen how isolated people can feel in rural areas, especially our proud farming and fishing communities. I would like to congratulate Claire who deserves this recognition and would also like to praise all the good work carried out by our young farmers clubs."