Battling for other children
195. Joshua Jackson

A nine year old from the West Midlands enduring his second battle with cancer has fundraised over £30,000 for Birmingham Children's Hospital.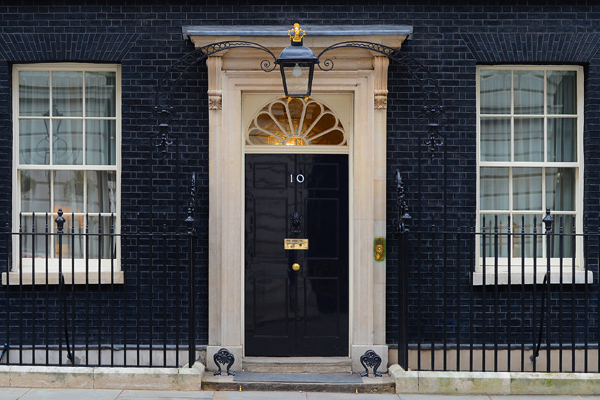 Joshua Jackson, from Tipton, was diagnosed with Acute Lymphoblastic Leukaemia when he was just two years old. After being in remission for two years the Leukaemia sadly returned in 2012. Despite his illness and its gruelling regime, Joshua has developed a remarkable passion for fundraising and has raised a staggering £30,000 for Birmingham Children's Hospital – a place that has helped him for much of his life.
Despite being only nine years old Joshua's days are demanding and he combines both school and visits to hospital with his fundraising efforts. Josh wanted to help other children in his situation and when he heard about Birmingham Children's Hospital's £4 million Children's Cancer Centre Appeal, Joshua began fundraising for Ward 15 (where he is currently being treated) at Birmingham Children Hospital as one of its Charity Champions. He initially began selling his own wristbands, which said: "Joshua Battling Cancer" on one side and "Helping Special Heroes" on the other. The sale of these bands alone raised over £1,000.
Joshua was also the face of the hospital's high-profile 'The Big Bandage' campaign during the summer of 2013, which saw thousands of people across the West Midlands wear bandages to raise funds for the hospital. This year he has also designed key rings, toys and bracelets to raise funds for a playroom for the hospital as part of its Children's Cancer Centre Appeal.
More recently Joshua has even started selling Christmas related items such as Christmas cards, stockings and tree decorations for the appeal. Joshua has also spread his fundraising pledge to social media. Joshua currently has over 25,000 likes on his Facebook page and his Twitter account @Battling_Joshua has over 30,000 followers.
Prime Minister David Cameron said:
"I am often amazed by the bravery and positive attitude of children who find themselves unwell at such a young age. Despite being only nine years old, Joshua has already raised over £30,000 to help children being treated at Birmingham Children'sHospital like him. He is a credit to his family, the hospital and his community. I am proud to name him the UK's 195th Point of Light."
Vikki Calcutt, Deputy Director of Fundraising at Birmingham Children's Hospital, said:
"The thing that makes Josh stand out is, at the tender age of nine, he is already an inspirational leader. As he is often quite poorly and therefore unable do a lot of the physical fundraising himself, he instead has galvanised an army of thousands of individuals, including celebrities, and companies across the West Midlands to raise money for our cancer ward, where he spends a lot of his time. Not one to rest on his laurels though, Josh uses any spare time he does have to make his own key rings and bracelets, which he sells through his high profile Twitter and Facebook pages. He really is a truly incredible person."
Adrian Bailey MP said:
"I am delighted that Joshua is to receive this award. At the age of 9 he has had to face challenges that would have been difficult for anyone at any age. He has shown great courage and managed to use adversity to help others. He is truly inspirational."