Wedding wishes come true
222. Naomi Thomas

A woman from Somerset who has brought joy to terminally ill people by organising and funding their weddings.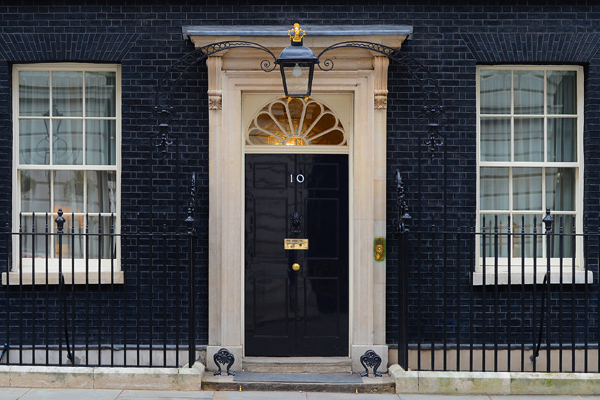 Naomi Thomas, 32, from Wellington, used her own experiences of battling breast cancer to set up the Wedding Wishing Well Foundation in 2012. Thanks to the generosity of businesses and members of the public, the Foundation has been able to deliver seventeen weddings to people who have life limiting or terminal illnesses, making a day to remember and cherish for the couple, their family and friends.
Naomi is the latest recipient of a Point of Light award, which recognises outstanding individual volunteers, people who are making a change in their community and inspiring others. Each day, someone, somewhere in the country is selected to receive the award to celebrate their remarkable achievements.
Naomi was sadly diagnosed with breast cancer in 2009 just days after her boyfriend Graham had asked her to marry him. Recognising the burden it could have on their relationship, she offered Graham the chance of walking away but he stood by her, and they planned to marry. Just a year later, after Naomi had given birth to their son, Devon, she was diagnosed with terminal cancer.
The financial burdens of living with cancer meant that their wedding was still a dream but their story had inspired the local community and charities and businesses rallied round to give Graham and Naomi a day to remember. The couple tied the knot in June 2012.
Knowing how lucky she was to enjoy a beautiful day thanks to local friends and her community, and touched by their generosity, Naomi set up the Wedding Wishing Well Foundation to do the same for others in her position. Before being diagnosed with cancer, Naomi worked as a wedding planner and she felt that it was a natural progression to help other people in her situation by planning their weddings.
As part of her work, Naomi negotiates deals with suppliers to provide services and goods free of charge or at a reduced rate to create the perfect wedding day for those who are unable to organise their own day due to the constraints or cost of their treatment and change in household income.
Naomi has so far delivered seventeen weddings and supported several others since she began, from organising castle weddings to intimate ceremonies at hospital bedsides. Naomi currently controls her cancer with a cocktail of medication every day, but she remains dedicated to making a difference for couples across the country.
Prime Minister David Cameron said:
"Despite battling her own condition, Naomi selflessly dedicates herself to creating dream wedding days for couples facing the hardest of times. I am delighted to name her the UK's 222nd Point of Light today".
Naomi said:
"I am totally overwhelmed to have been selected to receive the Point of Light award especially having met Samantha Cameron back in 2013 and also visiting Downing Street on two occasions. It's always great for myself and my team to get recognition for the work we do but we love what we do and the joy it brings to so many. Not just the couple but their children and friends and family. There is no better reward for us than giving someone their dying wish and their family memories that they can treasure forever."
Jeremy Browne, Naomi's local MP said:
"Naomi's story is both brave and inspirational. I am delighted that she has received an award from the Prime Minister."