Taking on the Plastic Challenge
168. Emily Smith

An avid conservationist from London developed the 'Plastic Challenge' with the Marine Conservation Society to encourage people to use less plastic.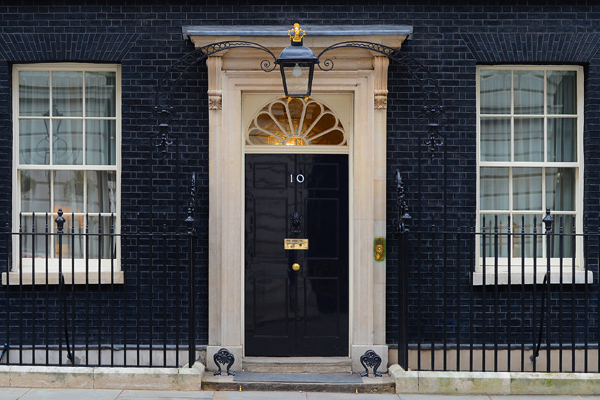 Emily Smith, 26, inspired hundreds of people to get involved in her 'Plastic Challenge' campaign after she decided last year to give up plastic for Lent. Emily is a keen sailor and became increasingly frustrated with the volume of litter she encountered in UK waters. To raise awareness about the impacts of plastic litter in particular, Emily created the 'Plastic Challenge' and gave up single-use plastics to highlight how dependent we have become on packaged goods. The 'Plastic Challenge' was so successful that earlier this year the Marine Conservation Society rolled out the campaign across the country, encouraging hundreds of people to use less plastic.
More than 275,000 tonnes of plastic are used in the UK each year – which is the equivalent of 15 million bottles per day. Some plastic can take up to 1000 years to decompose, and many plastic items end up in the world's oceans, harming marine life and changing the composition of the sea water.
As part of the challenge of living without plastics, Emily permitted herself to use multi-use items such as storage boxes and a toothbrush but anything packaged or wrapped in plastic was not allowed. Emily shopped in her local community using the green grocers and butchers, milk was delivered by the local milkman and she replaced shower gel with soap and shampoo bars. She dramatically reduced her plastic footprint and only struggled with a few items such as medicines and toilet paper.
Emily is also part of Sea Champions, the Marine Conservation Society's national volunteer programme that offers volunteers unique opportunities to help protect UK seas, ranging from litter surveys to recording wildlife sightings. Since 2012 Emily has joined hundreds in the MCS Great British Beach Clean to remove tonnes of litter from UK beaches, campaigned for marine protected areas and organised educational workshops for local Brownie groups.
Prime Minister David Cameron said:
"Emily's Plastic Challenge has inspired people up and down the country to cut back on the amount of plastic they use and has raised awareness of the positive impact they can have on the oceans. I'm delighted to name her the 168th UK Point of Light."
Emily said:
"I'm very grateful to receive the Points of Light award as part of my role in the Marine Conservation Society Sea Champions programme. The Plastic Challenge has gone from strength to strength and I'm overwhelmed by the support it has received from the public. The Plastic Challenge allows people to directly make a difference by reducing their own plastic footprint, whether it's using reusable shopping bags, giving up bottled water or living completely plastic free. There has never been a more important time to protect UK marine wildlife and I hope the Points of Light award will encourage more people to volunteer with the Marine Conservation Society."