Supporting people with dementia
106. Tony Robinson

Tony Robinson from Warwickshire has helped hundreds of people living with dementia.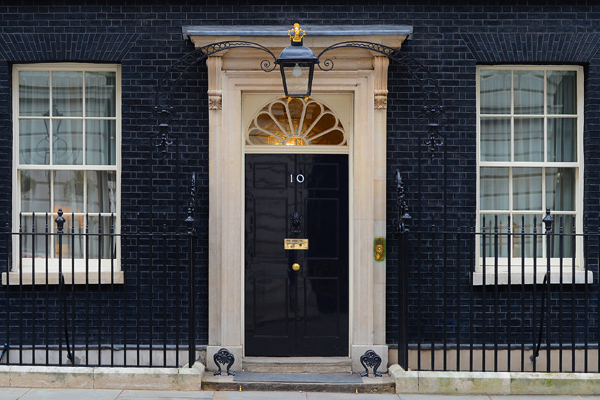 Tony champions the rights of people with dementia and their carers, drawing upon his own experiences as a carer for his late wife, Isobel. His efforts have changed the landscape of dementia in Warwickshire and Coventry, and have also impacted on the national dementia agenda. Also a winner of the Alzheimer's Society's People Awards earlier this year, there is no doubt that due to Tony's efforts people with dementia and carers are living better lives.
As a Dementia Friend, Tony is part of a programme delivered by Alzheimer's Society that aims to increase understanding of dementia in the community and to turn that understanding into action. Doing small things, like helping someone find the right bus or reassuring a person who may become confused, can make a big difference.
Less than half of people living with dementia in Warwickshire have a diagnosis even though it can open doors to treatment and vital support. As a lead volunteer in the Coventry and Warwickshire group, Tony campaigns to improve diagnosis rates by delivering presentations to clinics, sharing his story and running the Dementia Community Roadshow when it travels through the local area.  He helps at specially set up events called Café of Memories – free events set up at local cafés open to anyone affected by memory problems that provide support and information.
Prime Minister David Cameron said:
"One in three people over 65 will develop dementia and often they report losing friends and relatives because of stigma around the condition. Tony is using his experiences of dementia to raise awareness and improve diagnosis. I'm delighted to recognise Tony as a Point of Light for his invaluable work in ensuring more people with dementia are able to live a better life with the condition."
 His MP, Marcus Jones, said:
'Over the last four years I have met regularly with Tony myself to discuss his selfless work on this important issue and I'm absolutely delighted that Tony has received a Point of Light award for his valuable work in ensuring more people with dementia are able to live a better life with the condition.' 
Tony said:
'Quite honestly, I'm rather humbled by the award. I feel I do what is necessary as there is a reluctance by many people even to discuss dementia. Raising awareness across communities is really important. I hope that one day people with dementia will be fully supported to live independently and will do my best to help this happen.'