St. Kitts and Nevis
Commonwealth Point of Light 41. William Kenrick Evelyn

William Kenrick Evelyn, representing St. Kitts and Nevis, is a civil engineer who has dedicated over 20 years to preserving cultural and historical local sites for future generations.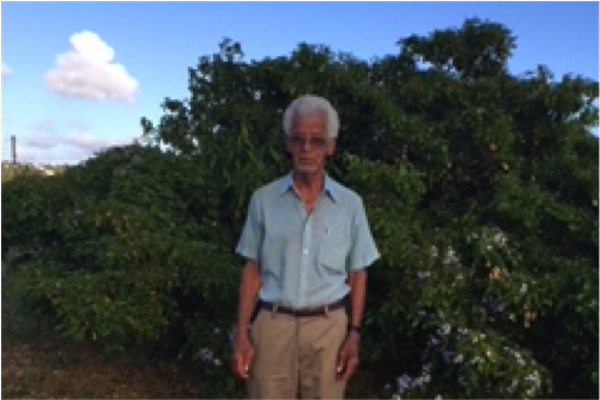 His passion for local heritage started when he joined the Nevis branch of the 'St. Kitts-Nevis Red Cross Society' in 1995, serving on its Executive Committee and overseeing the rebuild of the charity's Red Cross Headquarters in Charlestown in 1995. Since then he has funded and led the restoration of Charleston's Memorial Square, courthouse and library, and his Point of Light has received endorsement from the Prime Minister of St. Kitts and Nevis.
The award for Ken Evelyn will be presented on 29th March at Government House Basseterre by the Governor General of St. Kitts and Nevis, Sir Samuel Weymouth Tapley Seaton.
Ken Evelyn said:
"I was very surprised and honoured to receive this highly prestigious award. Thank you for acknowledging my efforts to serve my community and I hope to continue doing so in anyway I can for as long as possible."
Janet Douglas, UK High Commissioner to the Eastern Caribbean, said:
"I am delighted that Mr Ken Evelyn has been chosen as St. Kitts and Nevis's Commonwealth Point of Light.  Mr Evelyn's work has made an outstanding contribution particularly to the people of Nevis and their heritage sites, and sets a positive example for others to follow."