Service above self
184. Ré Johnson

A Wandsworth member of the Rotary Club of Battersea Park is celebrating Christmas by holding a lunch for over 500 elderly guests.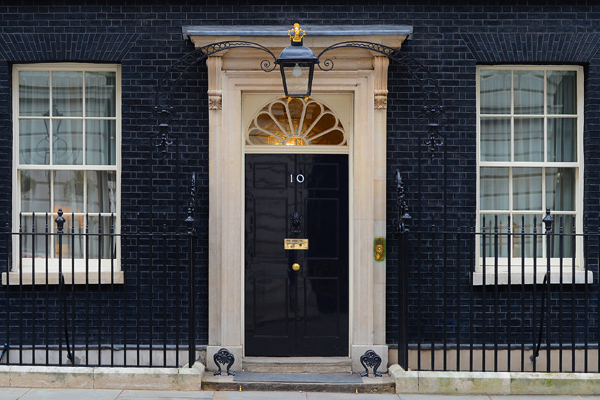 Ré Johnson chairs her local Rotary Club's Christmas Day committee, which has organised over 10,000 Christmas dinners for elderly residents of Wandsworth over the last 30 years. The dinners are served in a marquee in Battersea Park and provide a way for the community to join together, tackle isolation amongst older people and celebrate Christmas Day.
When Ré joined the local Rotary club, she was inspired by the organisation and its mantra of 'Service above Self'. Along with her husband David, she took on the role of chairing the Christmas Day committee to manage the logistics of mounting the annual December dinner.
Since Ré started running the event in 1984, the number of people attending the event each year has risen from 50 to 450. This Christmas Day, Ré is running a team of over 300 volunteers including chefs, bus drivers, entertainment crew and general helpers to make the day a success. The event is solely run by volunteers who help to serve over 500 dinners, make fresh sandwiches for guests to take away for supper as well as provide an afternoon of entertainment including dancing, sing alongs and bingo.
Now retired, Ré spends one day a week on the project for nine months of the year, and for the final three months before Christmas she works on the project five days a week. In addition the running the event, she also works closely with other rotary members to fundraise money for the event throughout the year, which costs around £35 per head. The majority of donations come from local residents and businesses in Battersea, individuals and members of the Wandsworth group of Rotary Clubs. Wandsworth Council provides a small donation towards the event.
Prime Minister David Cameron said:
"Ré's incredible efforts to give elderly people a welcoming place to be and a meal on Christmas Day are fantastic. Her incredible dedication to giving those who might otherwise be lonely such a special day is wonderful. I am delighted to name her our Christmas Point of Light."
Ré said:
"I am delighted and honoured to be named a Point of Light by Prime Minister David Cameron especially as it highlights the work that the Rotary Club of Battersea Park, and in particular the Rotary Christmas Day Committee, achieves on Christmas Day."