Pint of Science
385. Praveen Paul
386. Michael Motskin

Two friends who set up an annual science festival that takes place in pubs around the world.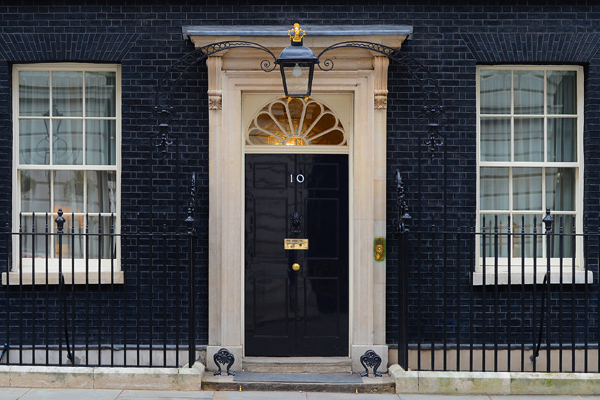 Dr. Praveen Paul and Dr. Michael Motskin are friends who met at Imperial College London as researchers. United over a joint passion for science they wanted to find a way to make science easy, fun and accessible to all. They decided to launch a science festival which takes place in pubs so everyone can grab a pint, pull up a bar stool and chat through the mysteries of the universe.
The festival, called Pint of Science, holds short talks in pubs across the UK from leading researchers and covers subjects such as 'Ageing and the Brain' and 'Dark Matter'. This year, events took place in 12 different cities across the UK and at venues in eight other countries including the US, Australia and Spain. Over 5,000 people are linked into the group's Facebook page where they share snippets of science facts and trivia everyday.
Praveen and Michael first had the idea to run the festival in 2012 when they organised an event called 'Meet the Researchers'. It brought people affected by Parkinson's, Alzheimer's, motor neurone disease and multiple sclerosis into their labs to show them the kind of research they do. It was inspirational for both visitors and researchers. Since then Praveen and Michael have been looking at ways to bring this insight out to the wider public.
The sessions are run by postgraduate students and early career researchers who volunteer their time to put on events that make science debates the latest pub activity. Patrons are encouraged to put down their darts or newspapers and join in a comedy event or quiz around the subject of science. Next year's festival will be taking place from 23-25 May. To find out if there is one happening near you visit www.pintofscience.co.uk
Prime Minister David Cameron said:
"Praveen and Michael have found a brilliantly innovative way to take science out of the lab and show thousands of people how interesting science can be. They have inspired students and top scientists around the world to get involved in Pint of Science and make their subjects accessible for everyone. I am delighted to be able to recognise their service by making them both Points of Light and I hope that Pint of Science continues to grow and reach even more people."
Praveen said:
"I am very proud to win this award. It is great to be recognised for our hard work and for the work of our many volunteers across the UK and abroad. The UK is a world leader in scientific research and Pint of Science gives us the opportunity to tell the public the story behind the headline and make science (and scientists) more accessible. There is a real buzz when Pint of Science happens and I love that people have the opportunity to find out about the wide range of amazing research and discovery that is happening around them."
Michael said:
"Pint of Science started as a small project and now it has became the biggest science festival in the world. Receiving an award from the Prime Minister marks the highlight of three years of hard work. The UK now has a community of scientists who are passionate about communicating science, either in the form of talks at pubs or other forms such as art-science events we also organise. Our team of volunteers own this award, they are the beating heart of Pint of Science, without their efforts we wouldn't exist."