On the Community Beat
24. Matt Preece

A London man who hasn't had a Friday night out in a year in order to volunteer as a Special Inspector with the Metropolitan Police is the winner of a new volunteering award.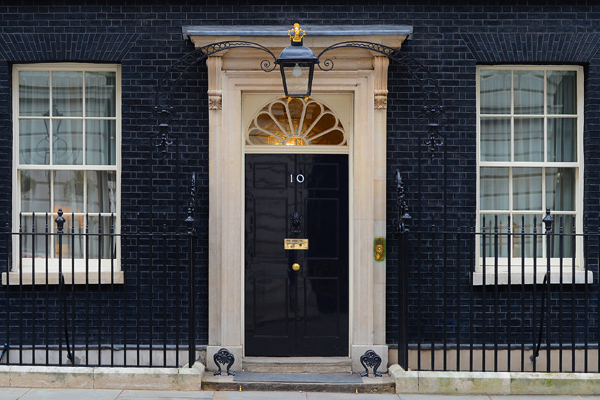 Matt Preece, from London, has dedicated over 400 hours of his free time to volunteering as a Special Inspector, to keep London revellers in Soho safe. Instead of hitting the town with friends or enjoying a quiet night in, Matt spends his Friday nights leading a team of trained volunteers who work as Special Constables, keeping the streets safe and building links between the local community and the police.
Special Constables work alongside the full-time police in their community. Once they have finished their training, they have the same powers as regular police officers and wear a similar uniform. 'Specials', as they are often known, come from all walks of life.
Matt dedicates over 400 hours a year of his free time, giving up almost every Friday evening to keep a watchful eye over the streets of Soho. He also managed a team of over 300 Special Constables across the borough. Matt has now transferred to Tower Hamlets to take up a role in developing the Special Constables there.
During his time in Soho, Matt built up strong links in the community and improved relationships between bars and clubs and the police. One weekend before Christmas last year, Matt organised and led the first ever 'Specials only' patrol of Soho, with over 100 volunteer officers. The crime statistics from both evenings were extremely positive and sent a strong message about the value and power of volunteering.
Matt said:
"Being a Special Constable is a way of life for me now. Most people think I'm mad to give up my time for free when others get paid for the same job. But some people play football and others enjoy different pastimes that they aren't paid for. For me, policing is the same, and I get the satisfaction of seeing the difference the Special Constabulary can and does make. Leading others as a Special Inspector allows me to foster that passion in others. This award was completely unexpected, but I'm very humbled by it."
Prime Minister David Cameron said:
"Week in, week out, special constables and special inspectors show themselves to be among the very best of British, giving up hundreds of hours of their free time to keep their communities safe. Matt's commitment is inspirational. With his team of 300 volunteer Special Constables he has made a real difference and forged important links between the community and the police. I am delighted to be recognising his service by making him a Point of Light."