#IWill ambassadors making a difference
398. Callie Turner
399. Sophie Greener

Two 'Step Up To Serve' #IWill ambassadors who have helped fellow young people with bullying and body confidence issues.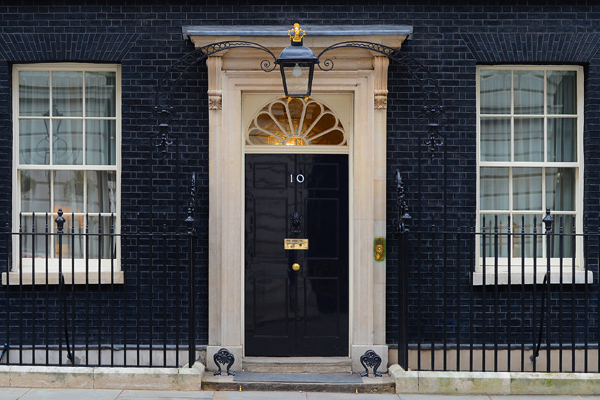 Callie Turner, 18 from Chesterfield and Sophie Greener, 18 from Coventry, are both ambassadors for Step Up To Serve's #IWill Campaign, elected because of their commitment to youth social action and the energy they have put into anti-bullying campaigns.
Callie first became inspired to volunteer when she was put forward by her teacher to train in anti-bullying. She went on to spread the message across her school and in schools across Chesterfield, setting up a team of 12 volunteers in her own school which has reduced bullying by a almost a third. She has also trained 15 volunteers in another school. She regularly speaks at other schools about the importance of combatting bullying and was part of a team who helped turn around a school with serious bullying issues as part of Channel 5's 'Bullied' series in 2012. After the series, other schools were quick to request help and Callie has given workshops in schools across the region.
Sophie, an A-level student from Coventry, began suffering with low self esteem in secondary school. Through yoga, she discovered a way to combat this negative image and has been inspired through #IWill to help others like her. For two years she has run her free yoga sessions across Coventry for fifteen girls aged 13-19. Through this, young women have been able to both learn yoga and talk about positive body confidence and natural beauty. She also mentors a small group of year 8 schoolgirls every week, using the sessions to discuss body image and tackle low self-esteem at an early age.
Both are #IWill ambassadors and are the first two recipients of a Points of Light in a week of awards celebrating the work of #IWill and what it provides young people up and down the country.  
Prime Minister David Cameron said:
"Callie and Sophie have both shown fantastic leadership and commitment in their work to tackle bullying and help young people to talk about issues like body image. They have helped hundreds of teenagers to live happier, more confident lives and I am delighted to recognise them both as Points of Light."
Callie said:
"I feel both very excited and privileged to have been asked to receive this award. I hope that my story will inspire others to volunteer and continue great work in the community."
Sophie said:
"I am so honoured and grateful, this award is very special to me. The recognition and praise from David Cameron is a very surreal experience. Promoting body confidence and supporting others is very close to my heart and I am so touched that the Prime Minister is personally valuing my efforts and praising the work that I do. I hope that others are inspired to volunteer in their community on a subject close to their heart too."