Inspiring Women's Rugby
85. Sarah Burgess

Sarah Burgess, who plays for Bath RFC Ladies, lead a team of volunteers who recruited over 60 young women to establish an under 13's and under 15's side – the first of their kind in Bath and crucial for nurturing future talent for the sport.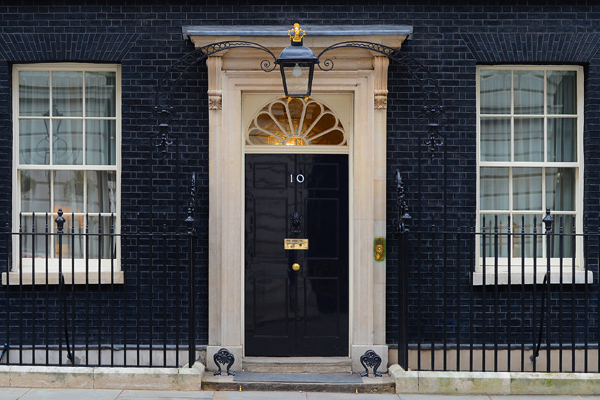 Women's rugby has gone from strength to strength over recent years and participation is currently at an all-time high with nearly 14,000 women and girls currently registered nationally as playing each week.
Sarah started to play for Bath RFC Ladies 3 years ago and was inspired to organise open day sessions for young women to try out rugby and lead a healthier lifestyle. Sarah created and delivered, with the help of coaches from Bath RFC and other Bath clubs, practical and fun sessions and also started girl's development days focussing on general fitness and technical skills.
Sarah's boundless enthusiasm for the club has led to her managing all the social media around the girl's and ladies sides and she has single-handedly raised the profile of the women's rugby in the local area, attracting 300% more people to Bath RFC ladies to watch matches and try out the sport.
Prime Minister David Cameron said:
"Sarah has helped to grow women's rugby in Bath, an area where the sport has a rich heritage. Thanks to Sarah's enthusiasm and encouragement a vibrant girls division now exists, nurturing future talent for a sport going from strength to strength. I am delighted to award a Point of Light to such an inspirational young woman."
Sarah said:
"I'm honoured to be recognised and receive this award. Without the help from all the volunteers at Bath RFC, the Ladies team and the coaches, the Girls team would never have been established. We're noticing an increase in the number of women and girls wanting to try the sport, so we welcome players, supporters and volunteers to get involved where they can."  
Don Foster MP said:
"Sarah is an inspirational person who single-handedly has raised the profile of women's rugby in Bath and the surrounding areas. In addition to playing for Bath RFC Ladies, Sarah has also helped recruit over 60 young women to establish an under 13's and under 15's side; the first of their kind in Bath and crucial for nurturing the future talent of the sport. Bath is very proud of Sarah and I am sure everyone in the city will join me in congratulating her on winning a Point of Light award."