Cleaning up Chesil Beach after the floods
1. Storm Wallace

Storm showed true leadership and initiative, inspiring hundreds of others to help with the clean-up operation after floods devastated Chesil Beach.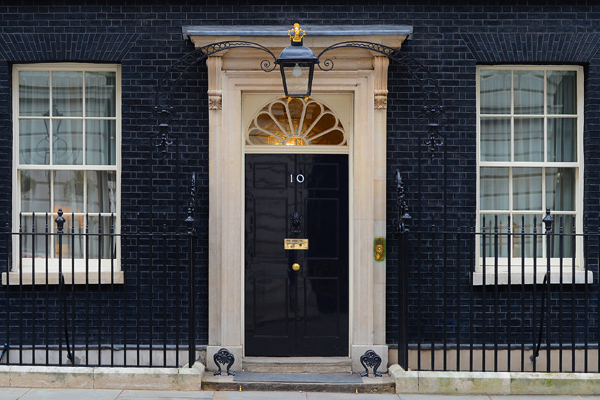 Listen to Storm's story on Audioboom.
Storm Wallace was named England's first ever Point of Light thanks to her proactive efforts to help her community when storm surges and flooding hit Portland, Dorset in February 2014. Storm immediately got to work cleaning up the beach and helping people get back on their feet.  Her campaign attracted hundreds of volunteers who heard about her work through social media.
Storm met the Prime Minister when he visited to Portland following the floods, and he was hugely impressed with her efforts.
Speaking about awarding Storm the first ever UK Point of Light Prime Minister David Cameron said:
"In the wake of the floods Storm Wallace showed true leadership and initiative by inspiring others to help with the clean-up operation.
"Storm showed that when times are tough she is willing to roll up her sleeves and make sure that local people are supported. That's why I am awarding Storm a Point of Light – to congratulate her for her efforts in helping and inspiring others to get involved and make a difference."
Storm Wallace said:
"I coordinated the storm and beach clean ups and repair work in the Portland area. I put out a call on social media and got around 300 people to help me. I did this because I love the area and I couldn't stand to see the beach or people's homes in the state they were – there is no way I could have driven past and not done it.
"Today I met the Prime Minister at a reception in Downing Street, he came down to Portland to see our clean-up operation and it was great to speak to him again. He awarded me the UK's first ever Point of Light award – it's a new scheme that's based on a similar one in America – I'm truly overwhelmed – it's a great honour."
During the bad weather Storm delivered sandbags to people cut off by the water and supplied hot drinks all through the night to people affected by the floods. Her efforts had a massively positive impact on her local area with many local people commending her for her efforts to help those in need.  
Her work caught the eye of Portland Community Organisers, part of a network of nearly 2000 UK –wide local people funded by a Cabinet Office programme, who are supporting her efforts and who have secured funding from the local prison community café HMP Verne to help.
Storm was also recognised by ITV's Daybreak, who selected her as one of their flood heroes as part of their campaign to recognise people who made an outstanding contribution to their community in the aftermath of the floods. The government worked in partnership with ITV to recognise people who have made an outstanding contribution to their community and asked them to find the first five Points of Light.