Finish line fundraiser
288. Julie Guthrie

Julie has raised over £200,000 to fund research into a rare form of cancer by selling flowers to Race for Life spectators.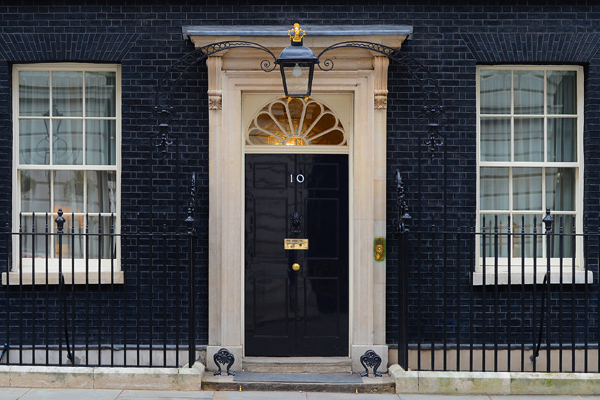 While volunteering at the race she noticed a gap in the market for something people could present to their wives, daughters, mothers or friends as they crossed the finish line. Motivated by the loss of a close relative to sarcoma, a rare form of cancer, she spends most weekends during May to the end of July travelling to Cancer Research UK Race for Life events to sell the flowers. A popular presence at the events, Julie's enthusiasm has helped to sell over 75,000 flowers, raising over £200,000.
Julie is the latest recipient of a Point of Light award, which recognises outstanding individual volunteers, people who are making a change in their community and inspiring others. Each day, someone, somewhere in the country is selected to receive the award to celebrate their remarkable achievements.
Julie, an HR manager, and her 15 helpers have become know as Jules' Jewels. The group includes three dedicated volunteers, as well as Julie's family, friends and friends of friends who support the flower selling at the races around the south east of England. Julie orders all the flowers to her home in the build up to the race and carefully wraps a Cancer Research UK sticker around the stem. Her innovative fundraising idea has now been extended nationally with local volunteers selling the flowers at races across the country.
Her flower selling funds vital sarcoma research, aiming to beat this rare cancer that develops in the supporting tissues of the body such as muscle, bone, nerves, cartilage, tendons and blood vessels.
Prime Minister David Cameron said: "Julie is an exceptional woman who after losing a close relative to sarcoma, was determined to do what she could to stop this happening to anyone else. Her wonderful idea of selling flowers has raised an incredible amount of money to fund the vital efforts to beat this rare cancer and she has inspired people around the country to join her. I am delighted to be able to recognise Julie's fundraising with this Point of Light award."
Julie said:
"The flowers have generated sufficient money to fund three research projects – of this I am immensely proud."
John Baron MP said:
"I congratulate Julie on her award which recognises the contribution she has made to her local community through her volunteering. We wish her well."