Childline Volunteer
96. Lynn Brimmell

Lynn Brimmell is a ChildLine Schools Service volunteer who travels across North Somerset, South Gloucestershire and Gloucestershire during term-time to give presentations to over 5,100 primary school children, giving them the skills to protect themselves and showing them where to go for help.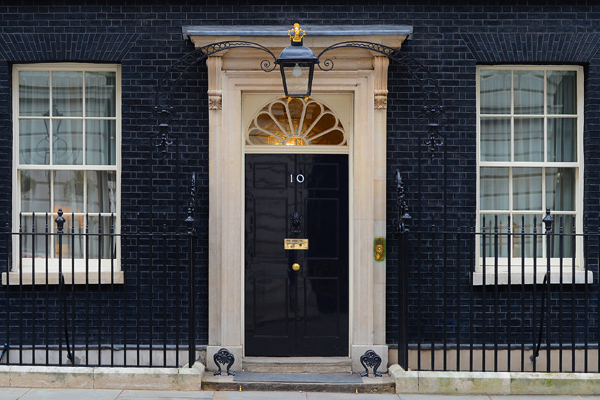 She is the latest recipient of a Point of Light award, which recognises outstanding volunteers who are making a change in their community. Each day, someone, somewhere in the country is selected to receive the award to celebrate their remarkable achievements.
Lynn, a retired Design and Production Manager in the Avon Fire and Rescue Service, started volunteering as a ChildLine Counsellor at the NSPCC helpline in 2007 and now works with the ChildLine School Service as a specially trained volunteer. Her aim is to deliver child safety presentations to over 90 per cent of all primary schoolchildren in North Somerset by February next year. Issues tackled during the sessions range from peer pressure to bullying to sexual abuse.
Thanks to Lynn's enthusiasm and dedication, many local volunteers have been inspired to help to deliver the service, and Lynn is always ready to support the team and share expertise she has built up over seven years. ChildLine Schools Service volunteers have an important role speaking to children of all ages and abilities and Lynn has received praise from teachers for her sensitive discussions with children who have special educational needs
Prime Minister David Cameron said:
"Thanks to Lynn's hard work and dedication, thousands of school children in North Somerset have the confidence and skills to speak up against abuse. I'm delighted to recognise Lynn's extraordinary service by making her a Point of Light."
Lynn said:
"I'm very proud to receive this Point of Light award.  I volunteer with a great team of people, all working to make sure children and young people can be safe and happy.  And I hope this award will encourage more people to join us and help make a real difference for children and young people"
 Dr Liam Fox MP said:
It is so inspiring to have someone like Lynn living and working in our community. Nothing can be more important than the safety and well-being of our chilren and I am sure I speak for thousands of parents and grandparents when I offer her not only our congratulations but our heartfelt gratitude and admiration.
NSPCC Chief Executive Peter Wanless said:
"We are delighted for Lynn who gives us so much of her time to support the ChildLine Schools Service, this service relies on the dedication of volunteers like Lynn and we couldn't do it without them.
"Lynn is well regarded locally for the volunteer work she does and has received praise from teachers for her sensitive discussions with children, in particular those children with special educational needs for which we applaud her.
"We're already beginning to see the positive effects of the ChildLine Schools Service, with great feedback from schools, children and parents. And we've also found that some children are contacting us to talk about the issues they're facing after our volunteers visited their school.
"But we need the support of our volunteers, and of society as a whole, to ensure that the service achieves a real and lasting impact by reaching every primary school in the UK by 2016.

"Together, we can give children the knowledge to stop abuse, and protect a generation."