Canine companions for the elderly
334. Louise Russell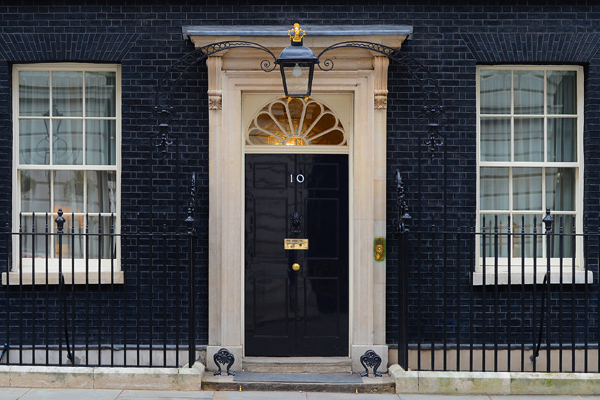 Louise Russell, a working mum from Glasgow, who set up a charity that helps over 60s find a rescue pet companion, has been named a Point of Light by Prime Minister David Cameron.
Louise stopped to chat with a neighbour one day and discovered just how lonely some single people can be, especially in later life. She was inspired to find a solution. An idea sparked when she paired the issue of loneliness with another prevalent issue – the rising number of animals in rescue shelters. And so 'Give a Dog a Bone… and an animal a home' was born. This unique charity helps individuals through loneliness and animals through homelessness.
Louise, founded the charity and manages it in her spare time on a completely voluntary basis. She acts as an intermediary between animal rescue facilities across the UK and people over 60 who are looking for pets and who need financial support. In less than two years since its inception, 'Give a Dog a Bone… and an animal a home' has helped over 70 animals, and their owners find a brighter future together.
Prime Minister David Cameron said:
"The companionship a dog gives can make an invaluable difference to an older person's life.  With Give a Dog a Bone, Louise is helping both people and animals find the love and companionship they need.  She has already brightened the lives of dozens of people by finding and helping them to care for a rescue dog they wouldn't otherwise have been able to take in, and to those people she truly is a Point of Light."
Louise learnt that animals can provide companionship and structure and can help fight loneliness. A single lady of 74, who has benefitted from the charity, described how adopting a 10 year old rescue dog brought routine and a sense of purpose to her day. Now she regularly takes her dog for walks making her healthier and happier and giving her the opportunity to talk to other pet owners.
The 'Give a Dog a Bone' charity is funded completely by donations raised through raffles and sponsored events. The money is used to pay for rehoming fees and ongoing pet food costs, relieving the over 60s of some of the financial concerns associated with owning a pet.
Louise said of being made a Point of Light:
"I'm humbled and overwhelmed, but also chuffed beyond words, to receive this award. As a lifelong supporter of charities it was always a dream of mine to become more involved in charitable work but, for a long time, I didn't think it was possible. I put self imposed barriers in my way and it took me a long time to overcome them.
I'm delighted that so many people support this simple idea and I'm proud that the charity is making a difference in people's lives. The whole experience has changed my view. I now know that anything is possible, you just have to trust your instincts, work hard, and believe in yourself."
Kirsten Oswald MP for East Renfrewshire said:
"Louise is a shining example of someone who puts others first, and who really cares for people, and for animals. She has made a very positive difference to many lives. I am hugely impressed by the sheer hard work and great imagination Louise puts into what she does, and I congratulate her wholeheartedly on receiving the award."