Ballet for every body
306. Katie Sparkes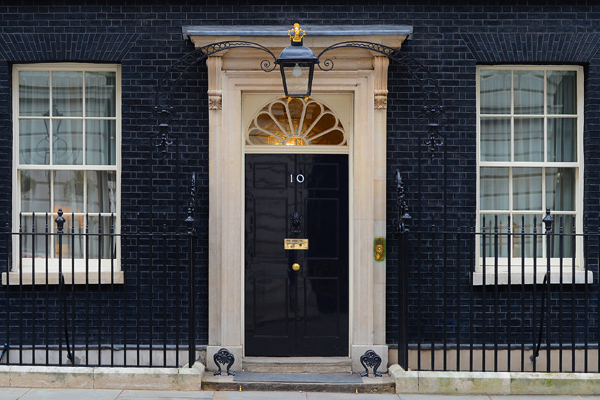 Founded a ballet school that helps over 1200 children with disabilities to enjoy dance and music alongside their able-bodied friends.
Katie Sparkes, 35 from Bristol, setup Flamingo Chicks in 2013 to help develop confidence, social skills, co-ordination, communication and concentration for children who have disabilities in the Bristol area. In the last year and a half, hundreds of children have had the chance to dance in an inclusive and supportive setting, and the lessons have been so successful two new classes have now launched in London.
Katie, who works as a Director at a CSR agency, is the latest recipient of a Point of Light award, which recognises outstanding individual volunteers, people who are making a change in their community and inspiring others. Each day, someone, somewhere in the country is selected to receive the award to celebrate their remarkable achievements.
As a little girl Katie dreamed of being a ballerina. Although she never reached professional levels, Katie wanted to share her passion with new generations of budding dancers and provide a place where children who may have disabilities including Down's Syndrome, cerebral palsy and visual impairments can dance, be involved in a nurturing and creative environment and provide their parents and carers with temporary respite.
Katie founded Flamingo Chicks in Bristol to encourage inclusivity and celebrate the enjoyment of dance. Each session at Flamingo Chicks is tailored to make sure children of all abilities are able to join in – including simple ballet steps, yoga and relaxation at the end of every class as well as using ribbons, feathers, scarves for children to enjoy colour and movement.
Flamingo Chicks relies on over 60 volunteers who help with the classes each week from organising workshops to supervising lessons. The classes have proved so popular this year that there are 100 hundred applicants for every 15 places, prompting Katie to set up new classes in Hackney, Watford and Leeds.
The group also joined up with the English National Ballet last November for a unique workshop giving children the opportunity to dance with professionals and go backstage as the Ballet prepared for their performances of Coppelia in Bristol.
Prime Minister David Cameron said:
"Katie knows that helping children to enjoy dance is about far more than physical benefits.  It helps to build confidence, vital social and communication skills and self-esteem.  Katie has inspired a team of volunteers to make sure that children are able to dance alongside their friends regardless of their disabilities. I am delighted to recognise her service with a Point of Light award."
Katie said:
"I'm delighted to receive this award from the Prime Minister. Our focus for the coming year is to take our learnings from the UK Flamingo Chicks to the global arena, promoting the positive side of disability and 'training the trainers', helping inspire and equip those working with children with disabilities in other places where disability is shunned, shamed or even persecuted".