Helping others smile again
88. Bethan Robertson-Smith

Six and a half years ago at the age of just 22, Bethan Robertson-Smith suffered a serious car accident which led to her permanently damaging both facial nerves and fracturing bones in her skull.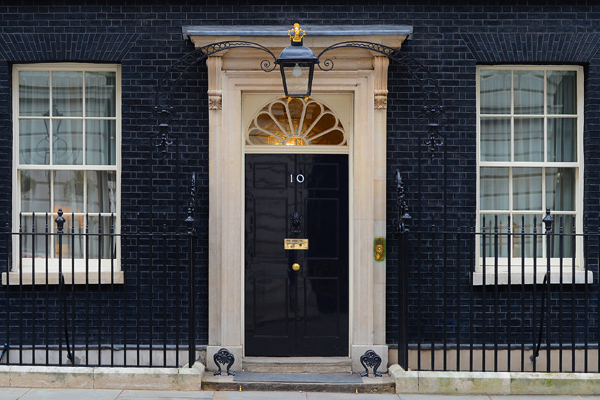 This left her unable to do every day things such as close her eyes, smile or even say her own name.
Determined to leave a lasting legacy on the condition of facial palsy, Bethan helped to launch Facial Palsy UK in 2012. The charity provides support to over 100,000 people living with the condition. Bethan's remarkable efforts have made her the latest recipient of a Point of Light award, which recognises outstanding volunteers who are making a change in their community. Each day, someone, somewhere in the country is selected to receive the award to celebrate their remarkable achievements.
Bethan knew only too well how isolating it can be living with facial palsy, so last year she helped to set up the Bristol Facial Palsy Support Group.  She networks with other people living in Bristol offering friendship and support both informally and at the support group meetings. The group offers informal support; an opportunity to share experiences; and exchange of information. This means that in the South West people living with facial palsy regardless of the cause can access a support network which was previously absent.
Despite Bethan taking 3 months to learn to walk again after her accident, which has left her with permanent visual impairment and balance issues, she was determined to raise funds and awareness for Facial Palsy UK. One of Bethan's greatest achievements came this summer when she organised a team of 10 friends and herself to run 105k between them, so far raising £3,500 for Facial Palsy UK.
Bethan supports others not only in Bristol but across England and Wales. Her speech at the charity launch which was a courageous and personal account of life with a face that cannot move was filmed and made available on You Tube.  This has enabled people from around the world to hear her story for which she has received thanks and admiration.
Prime Minister David Cameron said:
"Bethan has overcome so much at such a young age. To rebuild her life in such a positive way after such a serious accident is remarkable. Her work to launch Facial Palsy UK, raising the profile of the condition and supporting other people living with facial paralysis is having a lasting impact. She is a true inspiration and I am delighted to recognise her as a Point of Light."
Bethan said:
"It feels strange being recognised for the work I have achieved with Facial Palsy UK, although I am glad that I am able to help others now that I feel happier in my own skin. I am now determined to 'spread the word' about Facial Palsy through sharing my own experiences to help others."
Stephen Williams, MP for Bristol West, said:
"I would like to offer my heartfelt congratulations to Bethan, who has demonstrated extraordinary bravery, determination and dedication in the face of extreme adversity. She should be hugely proud of the achievements that she has made, not only helping to raise awareness of facial palsy but also raising huge amounts of money in the process.
"Her Points of Light award is thoroughly deserved and I am delighted that her remarkable efforts have been recognised by the Prime Minister."