Uniting youth
199. Jeremiah Emmanuel

An inspirational 15 year old from Streatham, has worked to create a unique London wide coalition of hundreds of youth leaders and youth organisations to help end youth violence.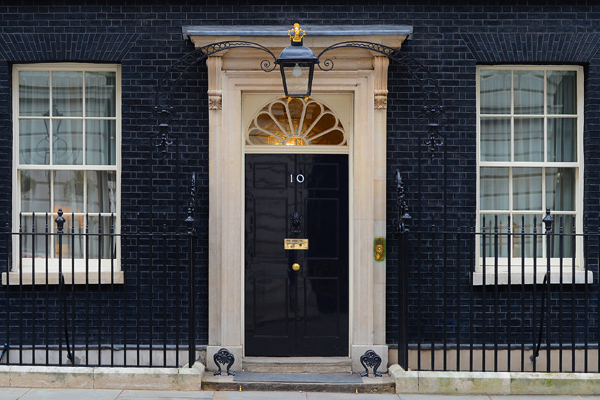 Jeremiah Emmanuel, a student studying for his GCSEs at Archbishop Tenison's C.E. High School, founded One Big Community (1BC) at the social justice charity, Cambridge House, in 2013. The project now has a dedicated and tenacious team of young people aged 15 to 25 years and partnerships with over 40 local and national youth organisations including National Citizen Service provider The Challenge, London Youth and the British Youth Council. Together they to help run campaigns which give young people opportunities to directly engage decision makers and propose their own solutions.
Inspired and helped by his mother, who was a youth worker, Jeremiah has been volunteering since he was a child and has improved his local community through a number of initiatives including singing in a community choir in hospitals and serving as a Member of Lambeth's Youth Parliament in 2011. After an 18 month term as Deputy Youth Mayor of Lambeth, Jeremiah joined HRH The Duke of Gloucester as a Patron of Cambridge House in 2013.
1BC has an active volunteer force of young campaigners and change-makers whose activities including 'One Big Debate', an online debate led by 140 young people and 'Wall of Silence', held at City Hall and attended by 250 young people debating on education and relationships and also twitter debates involving thousands of young people in discussions about the causes of youth violence. 1BC recently launched its 'Sounding Out London' campaign, a three day residential for over 90 young people and members of the Mayor for London's Office for Policing and Crime, involving debates on ways to stop youth violence and improving relationships with police.
Prime Minister David Cameron said:
"At just 15 years old Jeremiah is leading an exciting coalition of young volunteers and national youth organisations united around his aim of ending youth violence for good. The strength of Jeremiah's One Big Community – 1BC – project is the way it puts young people at the heart of its mission, empowering them to take their views and solutions to decision-makers directly. 1BC looks set to continue to flourish and inspire ever more young people. I wish the project every success for the future and I am very pleased to name Jeremiah the UK's 199th Point of Light."
Jeremiah said:
"I would like to thank the Prime Minister for awarding me with the Points of Light Award. I feel honoured to receive the award and very much appreciate it. I volunteer with an amazing team supporting everything we do and I am very grateful for their passion and commitment. I believe that together we can make a difference."
Chuka Umunna MP said:
"Jeremiah is a fantastic example of the best of Lambeth and a brilliant advocate for young people in my area; he did a fantastic job as Lambeth's Deputy Youth Mayor. As anyone who has met Jeremiah will know, he is exceptionally passionate and considered and I am pleased that is being recognised."