Young and positive
203. Saeed Atcha

An inspirational teenager from Bolton runs a magazine written for and by young people.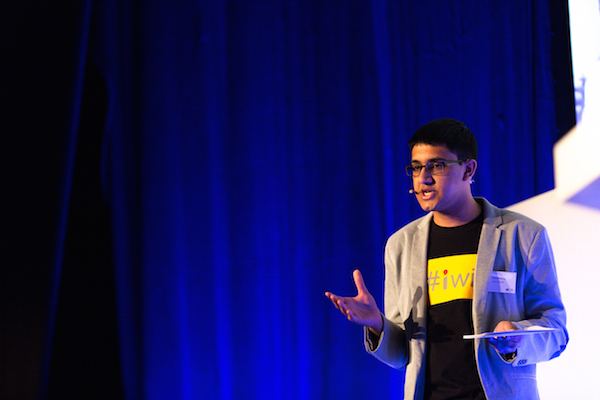 Saeed Atcha was just 15 years old when he came up with the idea of publishing a magazine to promote a positive image of young people in his community and help them develop job skills. Three years on, Xplode Magazine Bolton, is now a registered charity entirely run by young people and has a readership of over 23,400 young people in Bolton and Greater Manchester. It has provided work experience for 95 young people during this time.
Saeed is a full time student at Manchester Metropolitan University studying PR and Marketing and also a radio presenter at Wire, Tower and Wish FM . He volunteers over 30 hours a week to run Xplode with a buzzing team of over 25 young people. The magazine is created completely from scratch and involves researching, writing and editing ahead of its publication four times a year. It contains reviews, fashion and the latest news on issues that matter to young people. Saaed single-handedly attracted funding and support from organisations including o2's Think Big and Comic Relief to develop the magazine from scratch.
In order to support young people into work, Saeed has created partnerships with local businesses including ASDA, Domino's Pizza and Cineworld Cinemas to give CV tips, advice and work experience opportunities.
Prime Minister David Cameron said:
"Through Xplode Magazine, Saeed has created a great way for young people in Bolton and Greater Manchester to make their voices heard and develop the skills that will help them to find work. Saeed's tireless dedication has seen him attract funding and support from the likes of O2 and create partnerships with businesses including ASDA, Domino's Pizza and Cineworld.I am delighted to name him the 203rd Point of Light."
Saeed said:
"It's a real honour to accept this award. As a volunteer you don't often get the chance to reflect on what's been achieved – instead, you're focusing on changing lives for the better. This award gives me the chance to reflect on how thankful I am to my team who work tirelessly with me to give Bolton's young people the opportunity to do something positive with their lives. Young people are often seen in a negative light and its initiatives like this that give us a break and the chance to shine, and inspires us to do more in our communities!"
Local MP Yasmin Qureshi said:
"I warmly congratulate my constituent Saeed Atcha who is an outstanding role model for young people in Bolton. It's a tremendous achievement to have set up a project at such a young age that creates many jobs and skills for young people in Bolton. It is quite right that his efforts have been recognised by the Point of Light award."